Census 2016: Lessons Learned - Improving Cyber Security Culture and Practice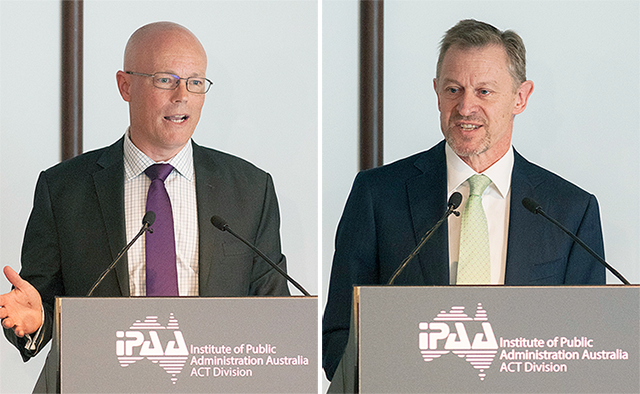 IPAA ACT hosted Alastair MacGibbon, the Special Adviser to the Prime Minister on Cyber Security, and David W Kalisch, the Australian Statistician, to present their reflections on the lessons learned from the eCensus events of 9 August, and the new imperative for Government to embrace cyber security as a core platform for digital transformation.
The event was chaired by Dr Gordon de Brouwer PSM, Secretary of the Department of the Environment and Energy and IPAA ACT President. The event also included a short overview of IPAA ACT's new digital series, launching in 2017, which was presented by Alison Larkins, Chief Operating Officer at the Department of Health.
A complete video of the event is available below or on Vimeo or YouTube. A copy of David's speech is available on the Australian Bureau of Statistics web page here.