Coordination and Engagement: Australia's role in MH370
IPAA hosted an event on Wednesday 17 May 2017 to discuss Australia's role in the search for MH370. The event featured speakers:
Judi Zielke, Chief Coordinator of the MH370 Joint Agency Coordination Centre (JACC)
Alan Lloyd, Joint Rescue Coordination Centre Manager, Australian Maritime Safety Authority
Peter Foley, Program Director, Operational Search for MH370 Australian Transport Safety Bureau
Dr Neil Gordon, Group Leader, Data and Information Fusion, Department of Defence
Barry Mewett from the IPAA ACT Council chaired the event.
Video content and photos from the event are provided below.
This video content (1 hour 20 minutes) is also available on the IPAA Vimeo channel.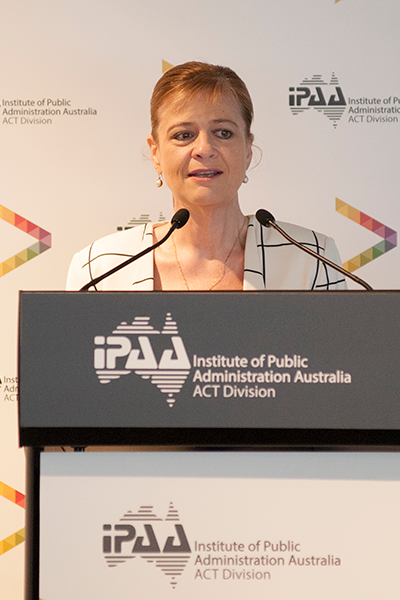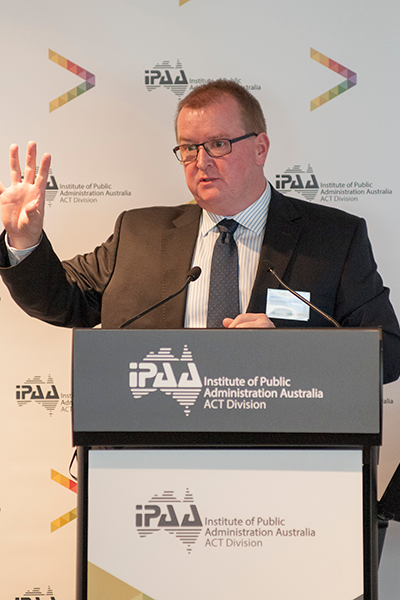 Judi Zielke and Alan Lloyd.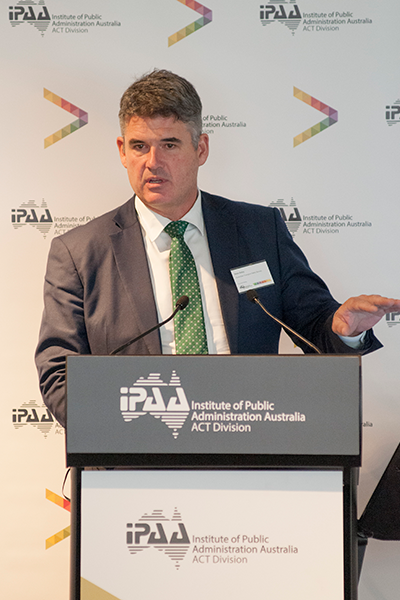 Peter Foley and Dr Neil Gordon.
Panel members Peter Foley, Dr Neil Gordon, Judi Zielke and Alan Lloyd with the event chair, Barry Mewett.