Women in Leadership: Championing the Change
IPAA hosted a breakfast at the National Gallery of Australia to celebrate International Women's Day. Keynote speakers included:
Senator the Hon Michaelia Cash, Minister for Women
Lieutenant General Angus John Campbell DSC AM, Chief of Army and Male Champion of Change
The event was chaired by Carmel McGregor PSM, IPAA ACT Deputy President and included a vote of thanks from Amanda McIntyre, from the Office for Women at the Department of the Prime Minister and Cabinet.

A complete video of the event is available below or on Vimeo.

Photos of the Event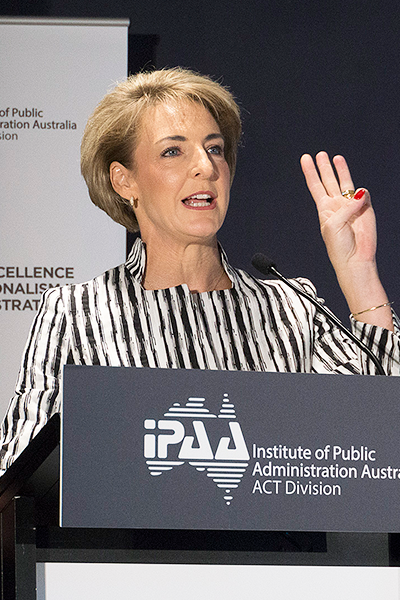 Minister Cash and Chief of Army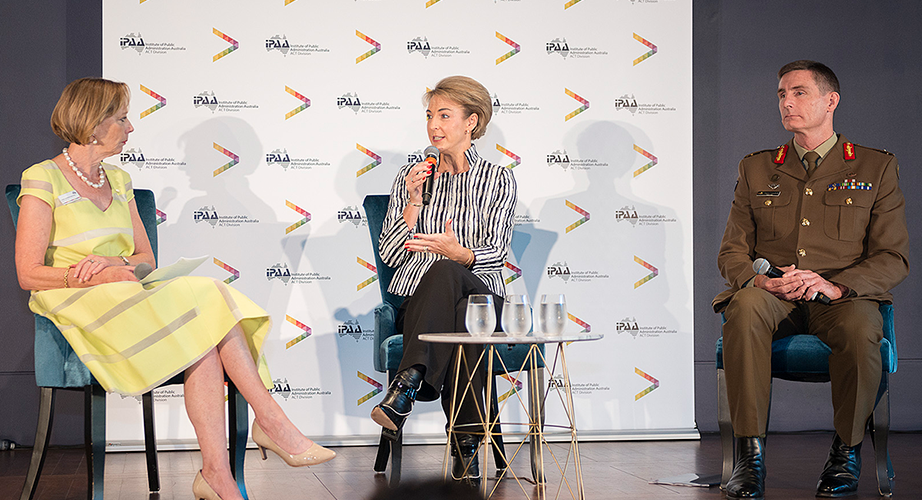 Carmel McGregor PSM, Minister Cash and Chief of Army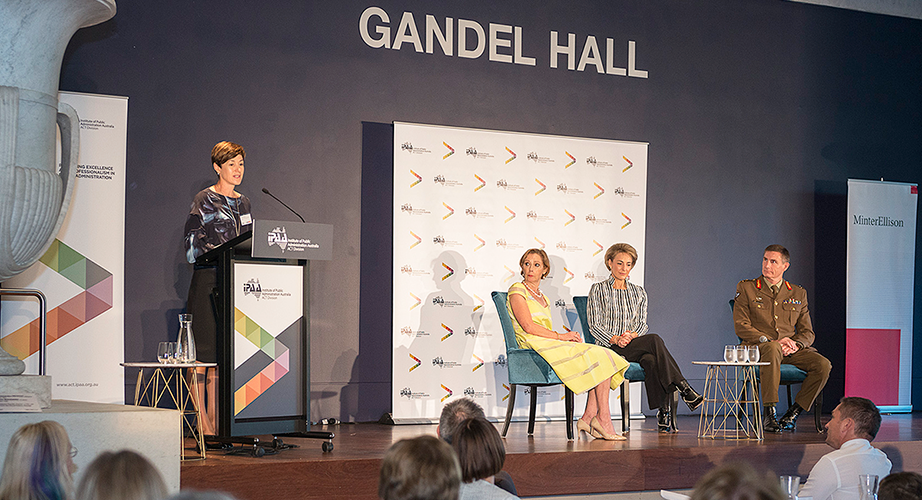 Amanda McIntyre, Office for Women, delivers a vote of thanks



The Hon John Lloyd PSM, Andrew Colvin APM OAM, Dr Heather Smith PSM, Lieutenant General Angus John Campbell DSC AM, Glenys Beauchamp PSM, Dr Gordon de Brouwer PSM, Senator the Hon Michaelia Cash, Rosemary Huxtable PSM, Chris Moraitis PSM, Renée Leon PSM, Kathryn Campbell CSC, Carmel McGregor PSM