Unlocking Potential and BRANDit - 3 March 2017



On 1 March, IPAA and the APSC partnered an event to mark the anniversary of the Unlocking Potential report and announce the winner of the BRANDit competition.

To celebrate the work in implementing the review's recommendations one year since the release of the report, three departments pitched their success to a panel of judges. Each department showcased their innovative and exciting work through three impressive videos to demonstrate the work they have undertaken to implement recommendations of the report. As part of the pitch, the Department of Agriculture and Water Resources won the crowds vote on the day through a live audience vote.
One of the recommendations from the report was to design a new employment brand for the APS, which led to the BRANDIt competition run by the APSC in late 2016. Dr Martin Parkinson AC PSM, who was part of the judging panel, was also on hand to announce the winner of the BRANDit competition which went to the Department of Industry, Innovation and Science with the winning tag line "Shape Australia. Create your Future."

Video - A complete video of the event is available below or on Vimeo.

Photos of the Event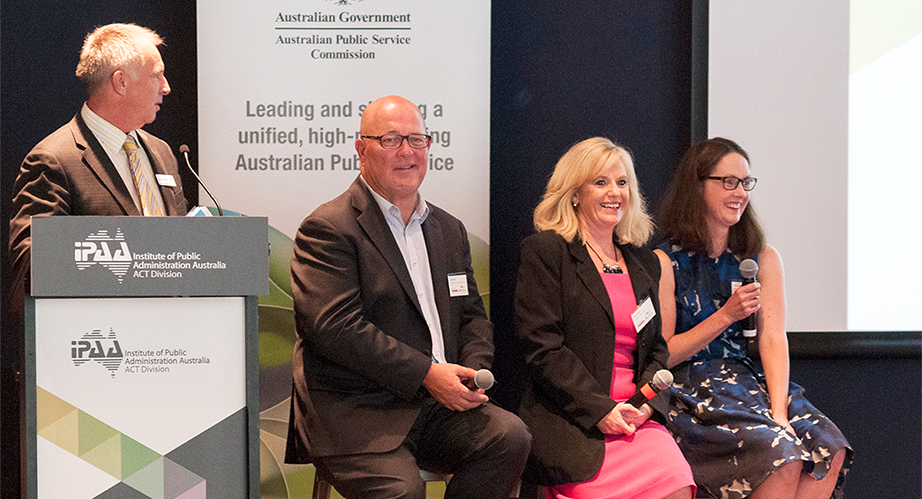 Pitch presenters - Adrian Daley (Communications), Susan Horvath (ATO) and Michelle Fitzgerald (Agriculture)



Judging panel - Dr Martin Parkinson AC PSM, The Hon John Lloyd PSM and Irina Hayward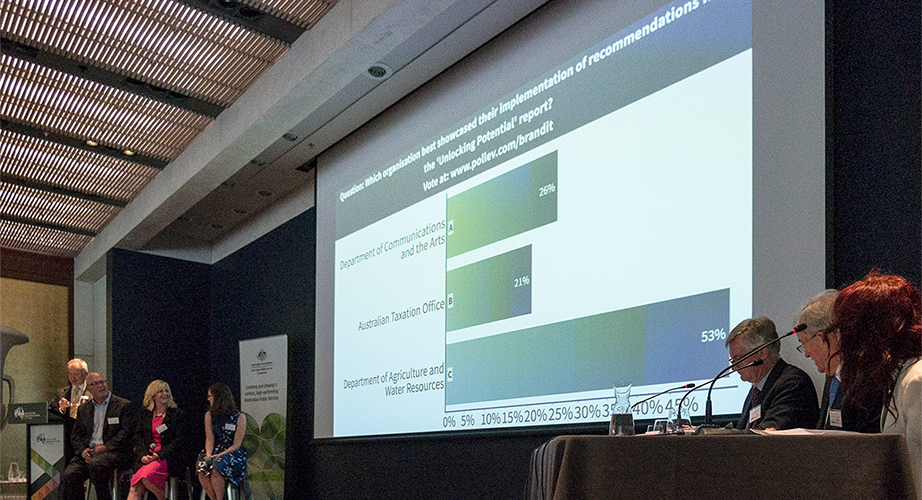 The pitch result from the audience - 53% in favour of the Department of Agriculture and Water Resources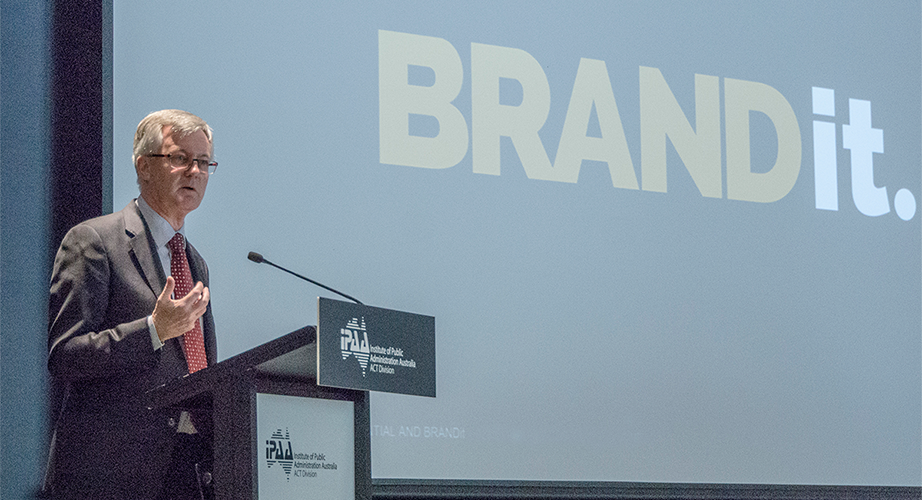 Dr Martin Parkinson AC PSM talking about the BRANDit competition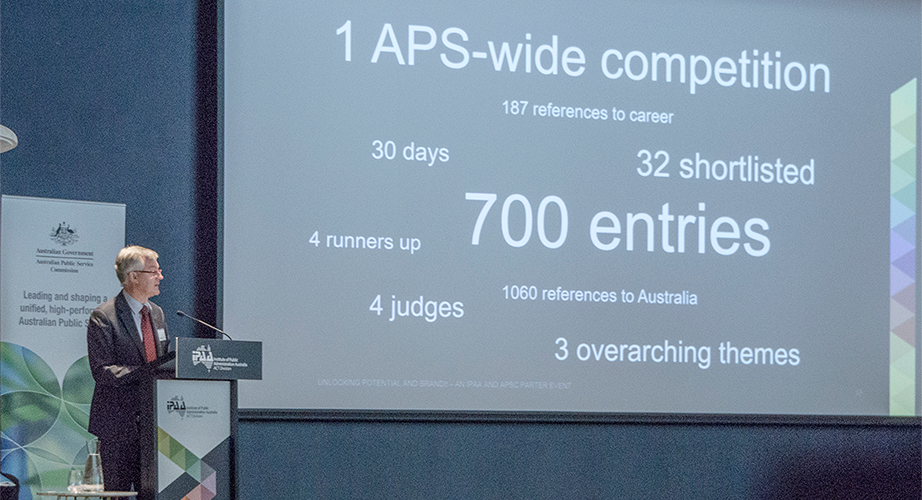 Dr Parkinson sharing some figures from the BRANDit competition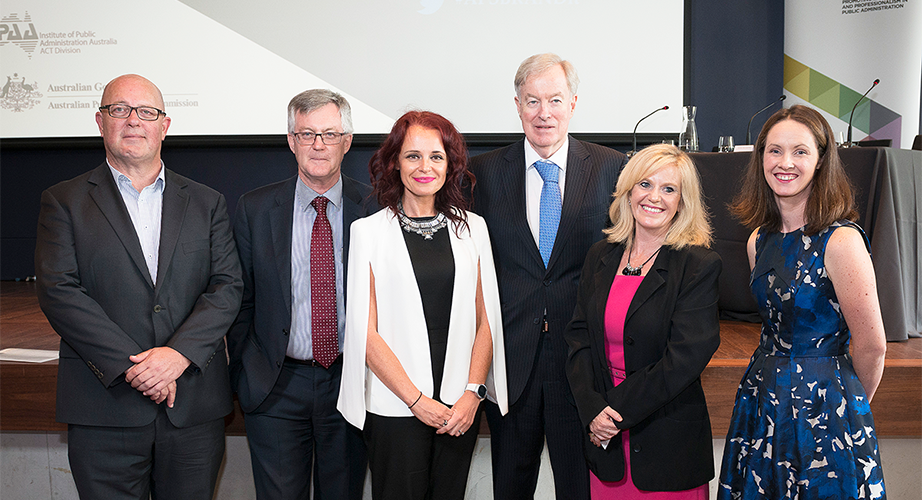 Pitch presenters and the judging panel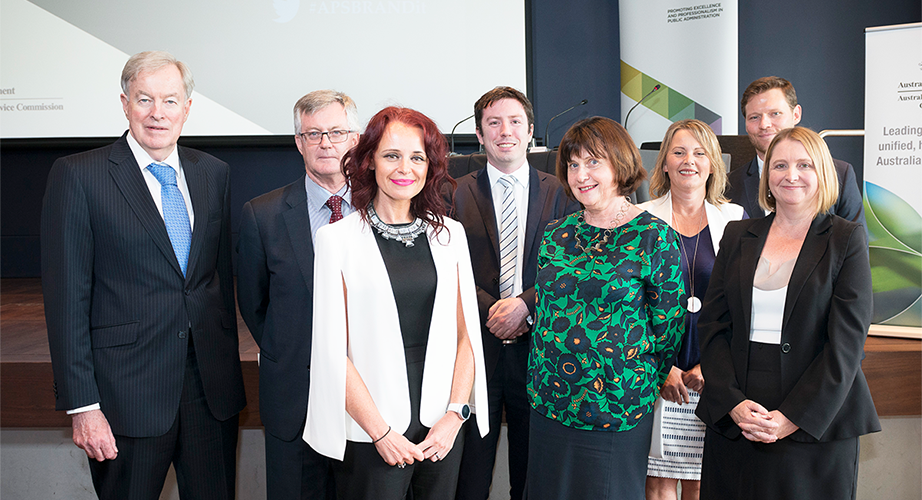 BRANDit finalists and the judging panel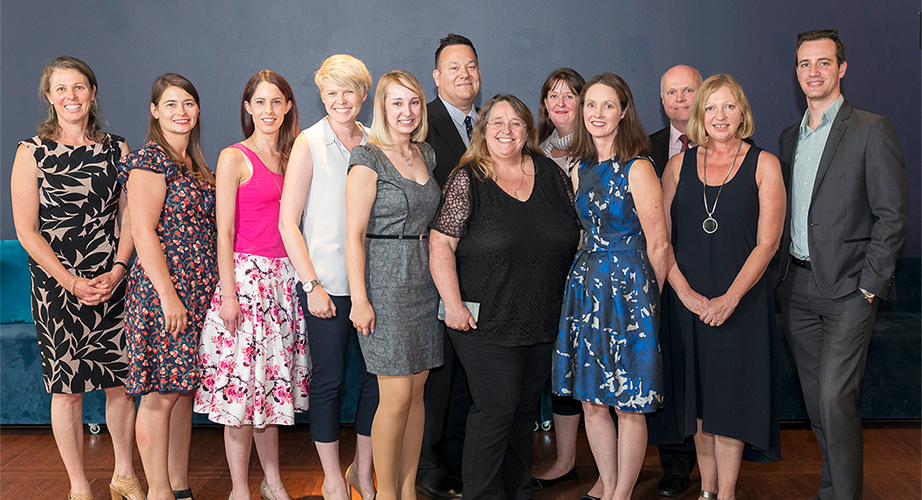 Representatives from the Department of Agriculture and Water Resources