Behavioural Insights: Global Perspectives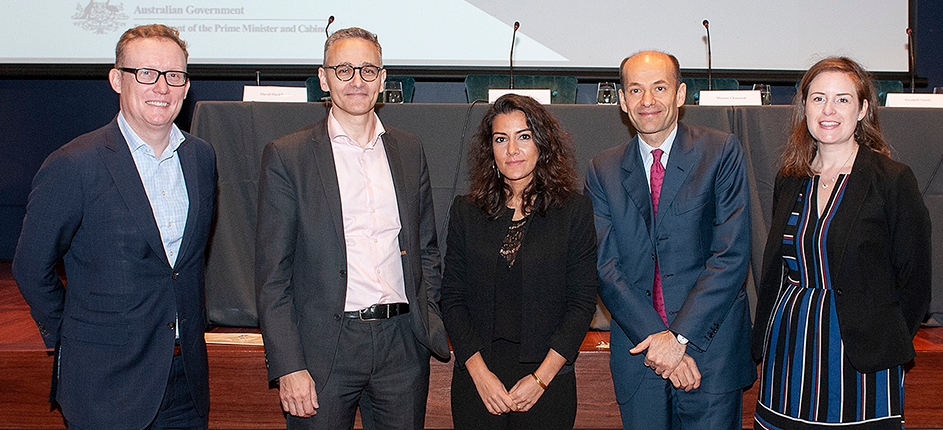 (above L-R: David Hazlehurst, David Halpern, Mariam Chammat, Filippo Cavassini and Elizabeth Hardy)

IPAA and the Behavioural Economics Team of the Australian Government (BETA) hosted the 'Behavioural Insights: Global Perspectives' event on 28 June 2018. The event included a keynote address and panel with speakers:
David Halpern, Chief Executive of the UK Behavioural Insights Team (BIT)
Mariam Chammat, Executive Advisor, French Behavioural Insights Team, Interministerial Directorate of Public Transformation (DITP)
Filippo Cavassini, Economic Advisor, Public Governance Directorate, Organisation for Economic Co-operation and Development (OECD)
Elizabeth Hardy, Senior Lead, Behavioural Insights, Impact and Innovation Unit, Privy Council Office, Government of Canada
The event was chaired by David Hazlehurst, Deputy CEO of Austrade and IPAA ACT Councillor.

Transcript – a transcript of the address is available here.
Audience polling results - the results from the audience polling at the event can be viewed here here.
Video - a complete video of the event (1 hour 17 minutes) is available below or can be viewed on IPAA's Vimeo channel here.



Photos - a selection of event photos are provided below, for high resolution copies please contact IPAA.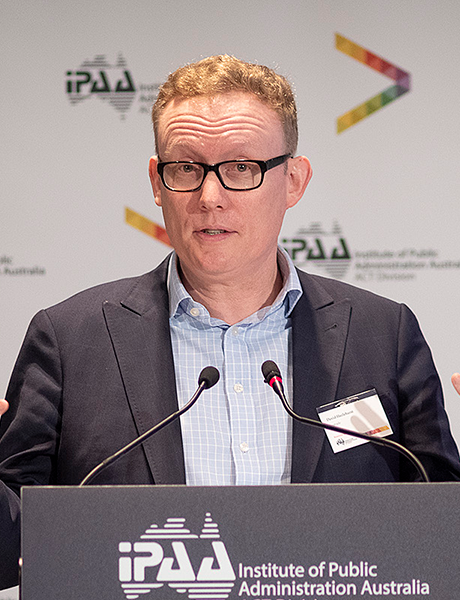 (above L-R: David Halpern and David Hazlehurst)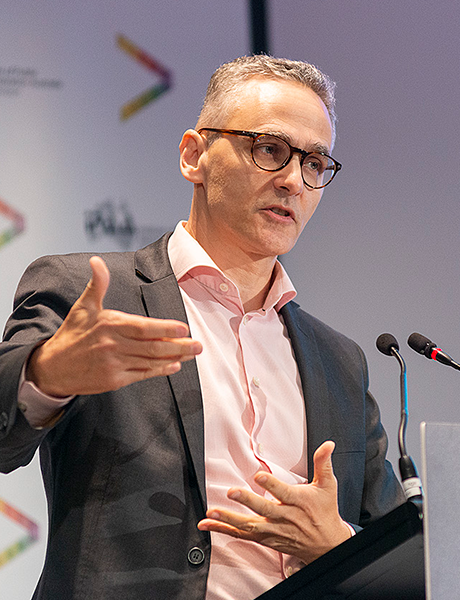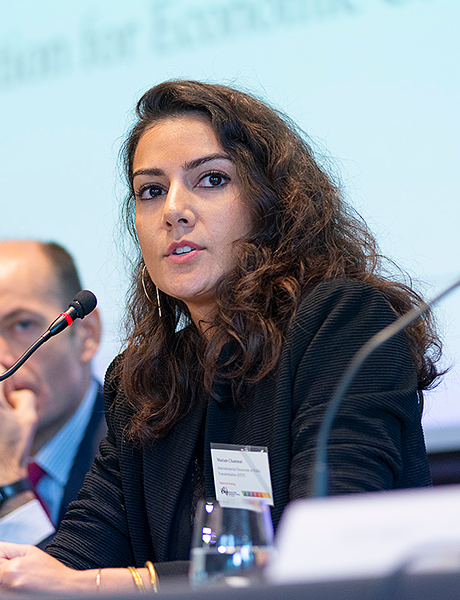 (above L-R: David Halpern and Mariam Chammat)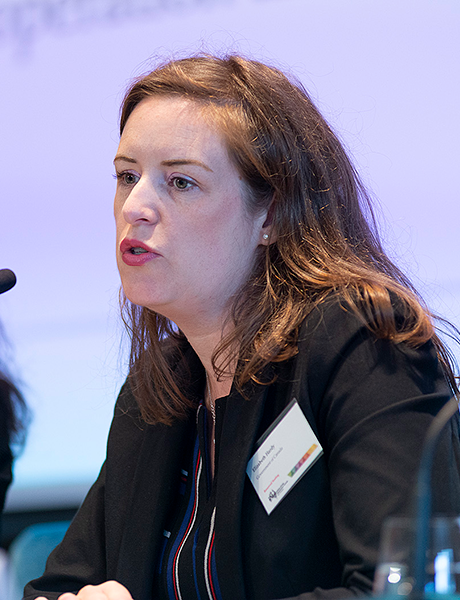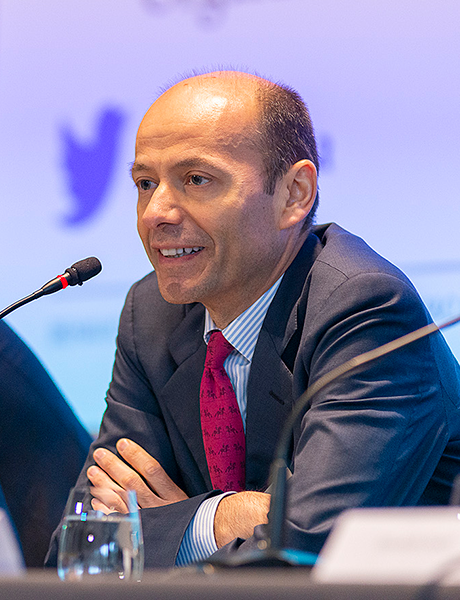 (above L-R: Elizabeth Hardy and Filippo Cavasinni)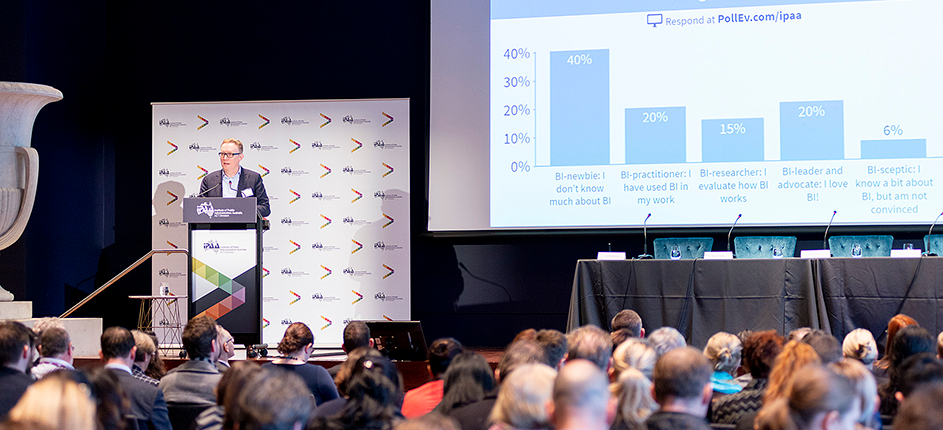 (above: audience polling indicating the level of Behavioural Insights experience in the audience)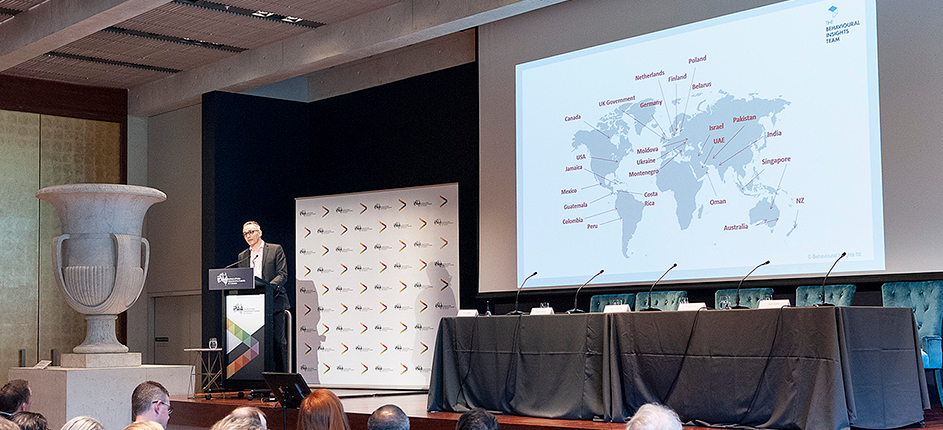 (above: David Halpern discussing countries with Behavioural Insights capability)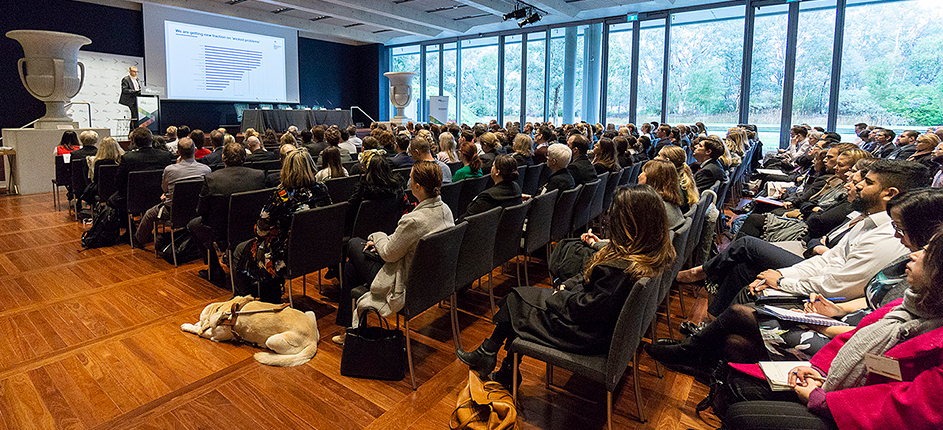 (above: the audience at Gandel Hall, National Gallery of Australia)