2018 Women In Leadership - The Hon Julie Bishop MP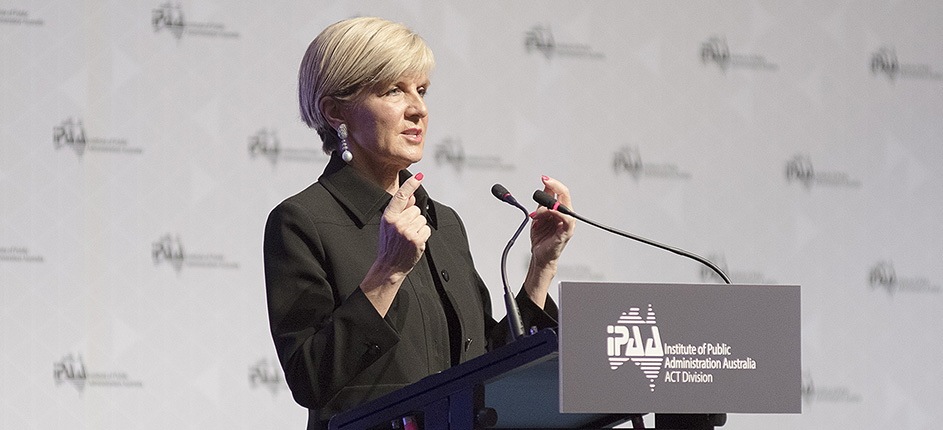 On Wednesday 28 February 2018, IPAA welcomed The Hon Julie Bishop MP, Minister for Foreign Affairs and Deputy Leader of the Liberal Party, to provide a keynote address for our third annual 'Women in Leadership' event. The event was hosted by Frances Adamson, the IPAA ACT President and Secretary of the Department of Foreign Affairs and Trade, over breakfast in the Great Hall at Parliament House.

Transcript - click here to view the Minister's speech.

Video - a complete video of the event (51 minutes) is available below or can be viewed on IPAA's Vimeo channel here.



Photos - a selection of event photos are provided below, for high resolution copies please contact IPAA.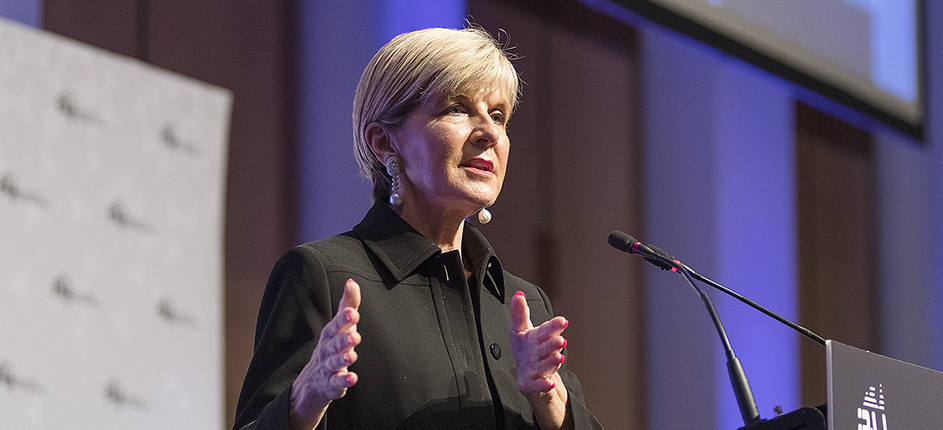 (above: The Hon Julie Bishop MP provides the keynote address)



(above: The Hon Julie Bishop MP provides the keynote address)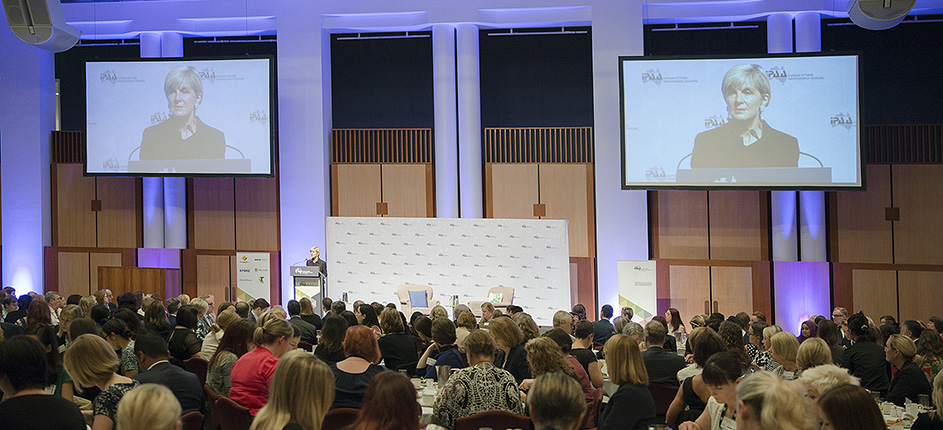 (above: the audience at the Great Hall at Parliament House)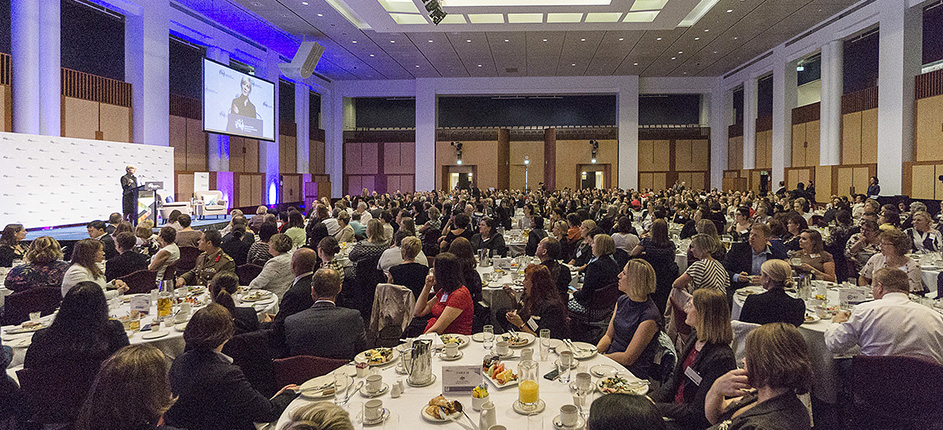 (above: the audience at the Great Hall at Parliament House)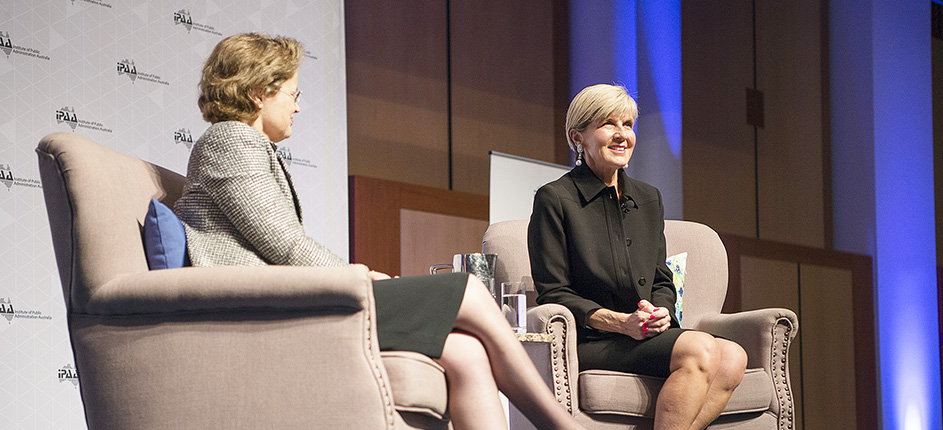 (above: Frances Adamson facilitates questions with The Hon Julie Bishop MP)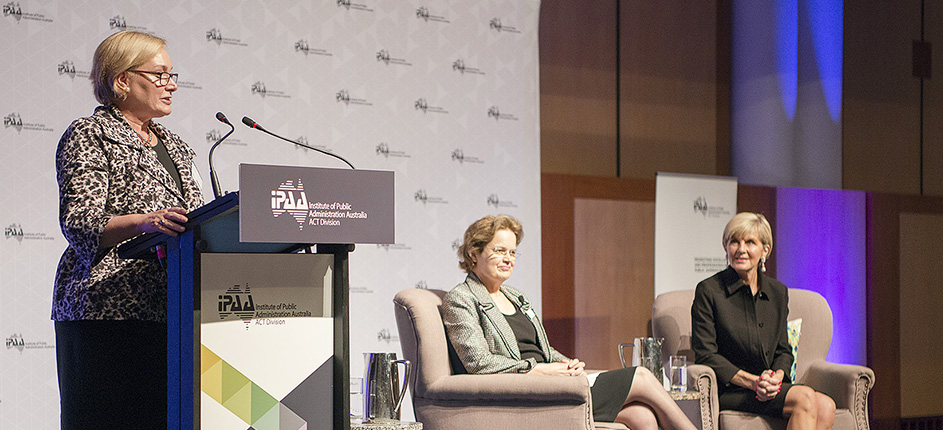 (above: Trish Bergin from the Office for Women provides a vote of thanks)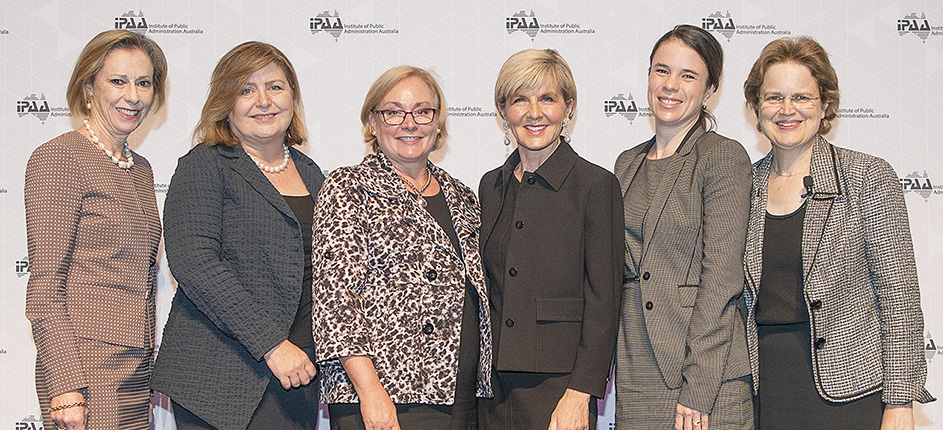 (above L-R: Carmel McGregor PSM, Cath Ingram, Trish Bergin, The Hon Julie Bishop MP, Amanda Story and Frances Adamson)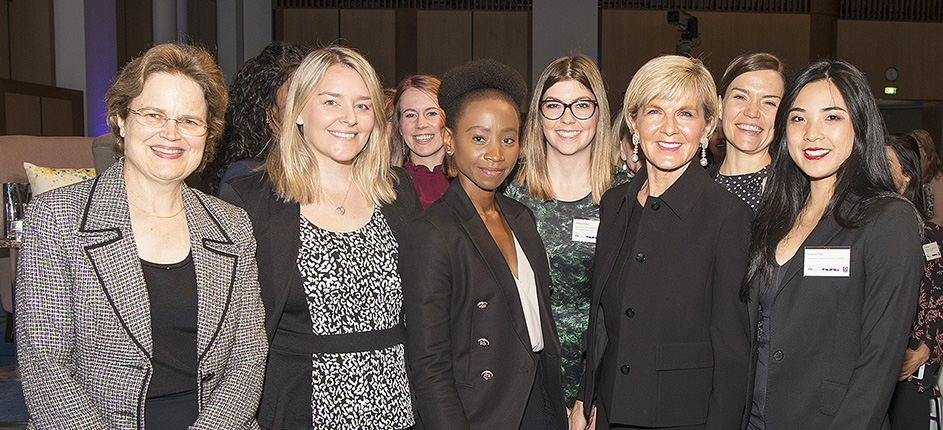 (above: guests with Frances Adamson and The Hon Julie Bishop MP)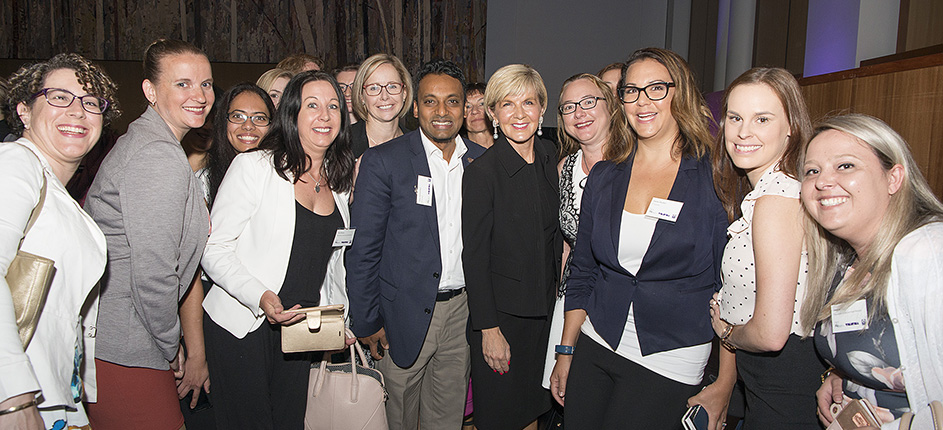 (above: guests with The Hon Julie Bishop MP)