Women in Leadership | Session Three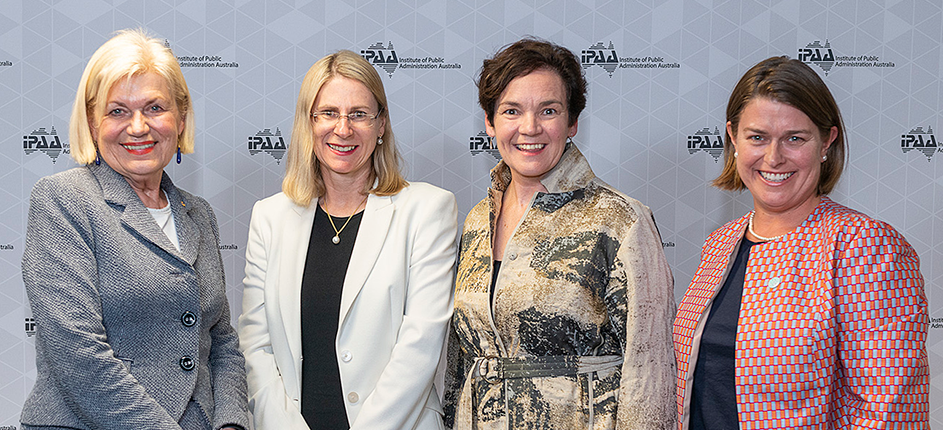 (above L-R: The Hon Ros Kelly AO, Dr Heather Smith PSM, Kathryn Campbell AO CSC and Suzanne McCourt)
On 1 November 2018, IPAA ACT hosted the third Women in Leadership event, with Dr Heather Smith PSM, Secretary of the Department of Industry, Innovation and Science, Kathryn Campbell AO CSC, Secretary of the Department of Social Services and the Hon Ros Kelly AO, former Minister. The event was hosted by Suzanne McCourt from the Department of Foreign Affairs and Trade.

Video - a video of the event is available below (58 minutes) or on IPAA's Vimeo channel here.
Transcript - a copy of the transcript can be accessed here.
Photos - a selection of event photos are provided below, please contact IPAA if you require high resolution copies.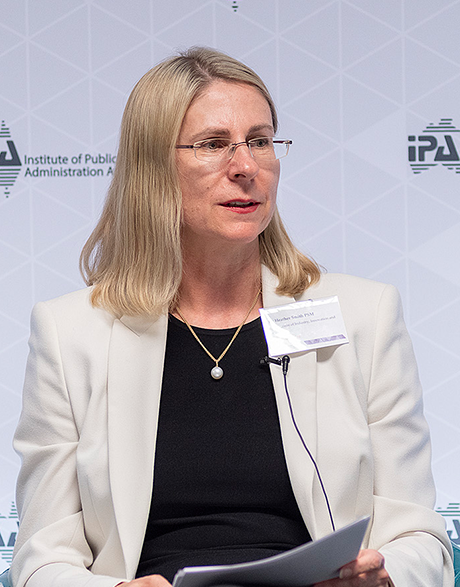 (above L-R: Suzanne McCourt and Dr Heather Smith PSM)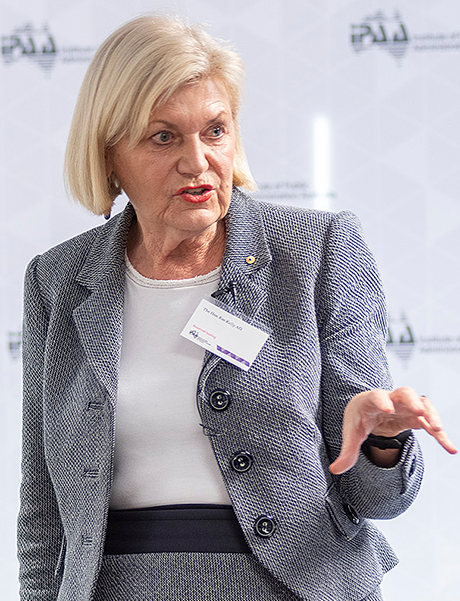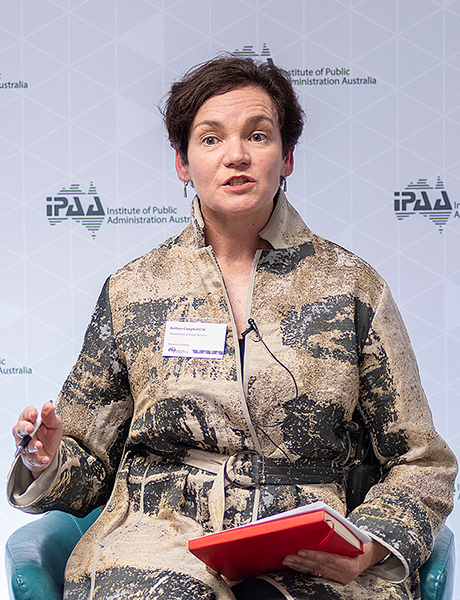 (above L-R: the Hon. Ros Kelly AO and Kathryn Campbell AO CSC)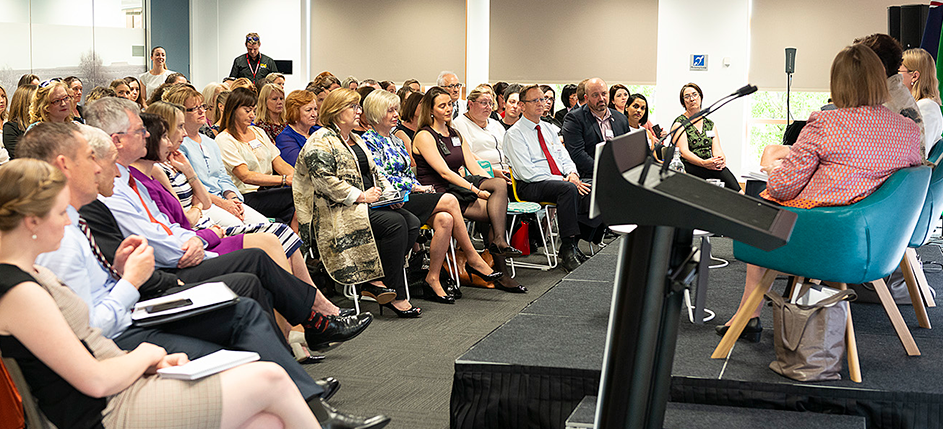 (above: the audience at the DFAT Diplomatic Academy)



(above: Kate Driver from Questacon asking the panel a question)