Williams Oration


(above L-R: Finn Pratt AO PSM, Kathy Leigh. Kerri Hartland, Frances Adamson, Helen Williams AO, Ann Sherry AO, Rosemary Huxtable PSM, Glenys Beauchamp PSM and Dr Michele Bruniges AM)

On 23 August 2018, IPAA ACT hosted the inaugural Williams Oration, with keynote speaker Ann Sherry AO. The event was hosted by Frances Adamson, the Secretary of the Department of Foreign Affairs and Trade and IPAA ACT President. She was joined by Glenys Beauchamp PSM, the Secretary of the Department of Health, for a conversation on stage after the Oration.

Video - a video of the event is available below (1 hour 4 minutes) or on IPAA's Vimeo channel here.
Oration - a copy of the text of the Oration is available here.
Photos - a selection of event photos are provided below, please contact IPAA if you require high resolution copies.





(above: Amanda Story from MinterEllison provides opening remarks)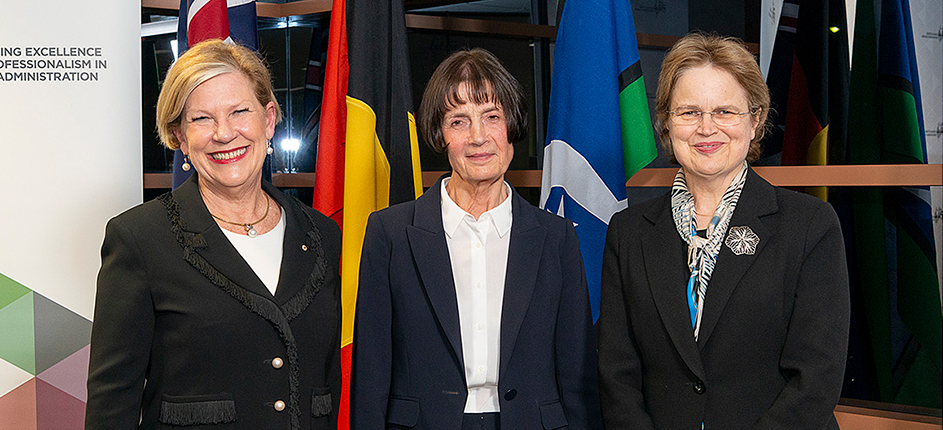 (above L-R: Ann Sherry AO, Helen Williams AO and Frances Adamson)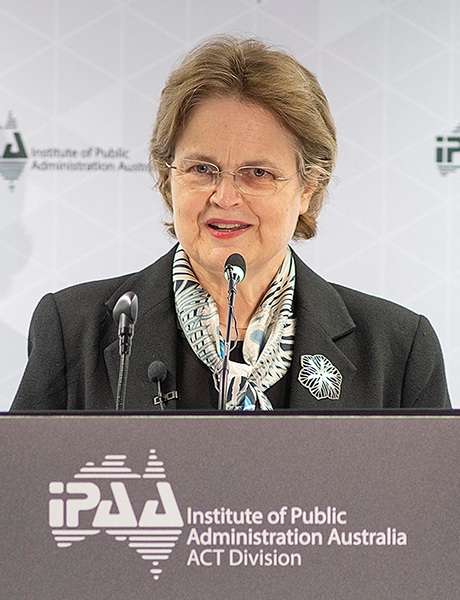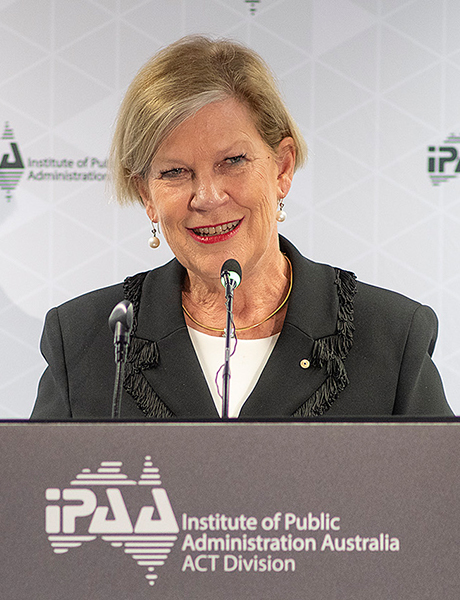 (above L-R: Frances acknowledges Helen and Ann delivers the inaugural Williams Oration)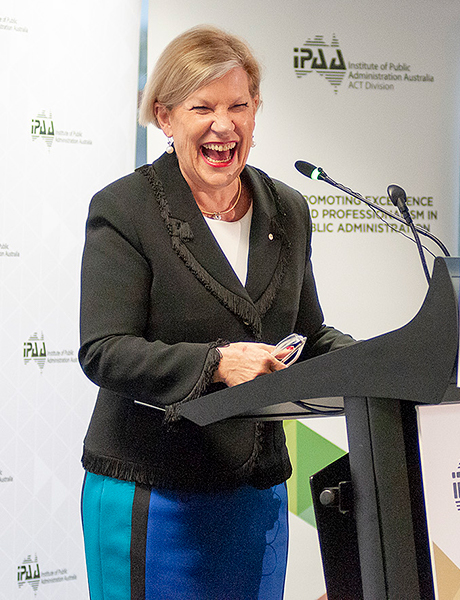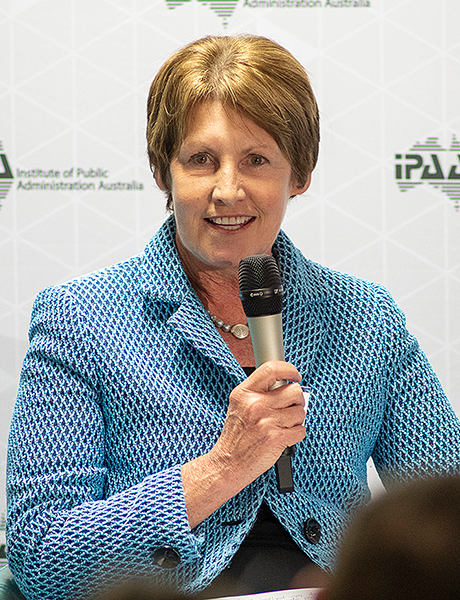 (above L-R: Ann sharing some entertaining comments and Glenys providing some reflections on her address)



(above: Ann Sherry AO delivers the Williams Oration at the DFAT Diplomatic Academy)