Secretary Series | Frances Adamson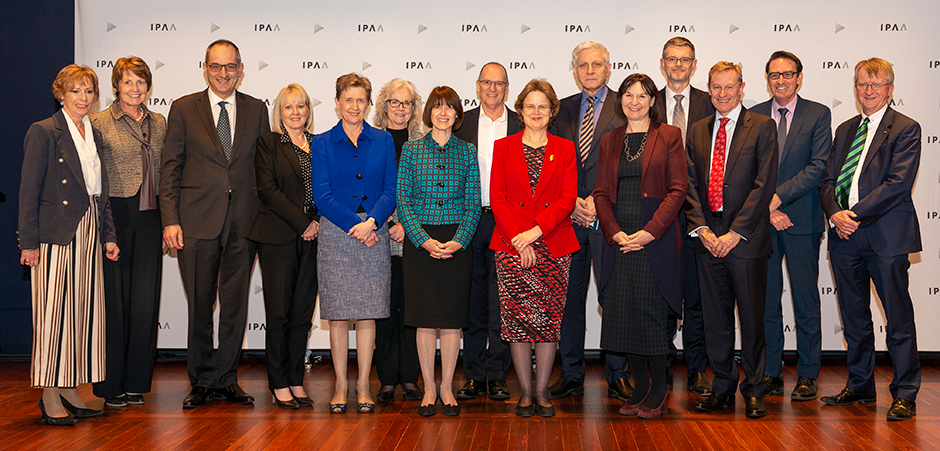 L-R: Carmel McGregor PSM, Glenys Beauchamp PSM, Michael Pezzullo, Liz Cosson AM CSC, Rosemary Huxtable PSM, Kathy Leigh, Renée Leon PSM, Philip Gaetjens, Frances Adamson, Chris Moraitis PSM, Kerri Hartland, Rob Stefanic, David W Kalisch, Dr Steven Kennedy PSM and Michael Manthorpe PSM.

On Monday 12 August 2019, IPAA ACT hosted a Secretary Series address by Frances Adamson, Secretary of the Department of Foreign Affairs and Trade and IPAA ACT President. The event was hosted by Carmel McGregor PSM, Deputy President of IPAA ACT. The event was held in Gandel Hall at the National Gallery of Australia.

Transcript – the complete speech is available on the Department of Foreign Affairs and Trade website here.
Video - a complete video of the event (47 minutes) is available below or can be viewed on IPAA's Vimeo channel here.


Photos - a selection of event photos are provided below, for high resolution copies please contact IPAA here.