Secretary Series | Greg Moriarty

(above L-R: Michael Manthorpe PSM, Renée Leon PSM, Rob Stefanic, Dr Martin Parkinson AC PSM, Frances Adamson, Greg Moriarty, Kerri Hartland, Liz Cosson AM CSC, Phil Gaetjens, Glenys Beauchamp PSM, Peter Woolcott AO and Kathy Leigh)

On Tuesday 9 April 2019, IPAA ACT hosted a Secretary Address by Greg Moriarty, the Secretary of the Department of Defence. The event was chaired by Frances Adamson, Secretary of the Department of Foreign Affairs and Trade and IPAA ACT President.

Video - a complete video of the event (48 minutes) is available below or on the IPAA Vimeo channel here.
Transcript - click here to view a transcript of the address, the panelists discussion and questions and answers.
Photos - a selection of event photos are provided below, for high resolution copies please contact IPAA.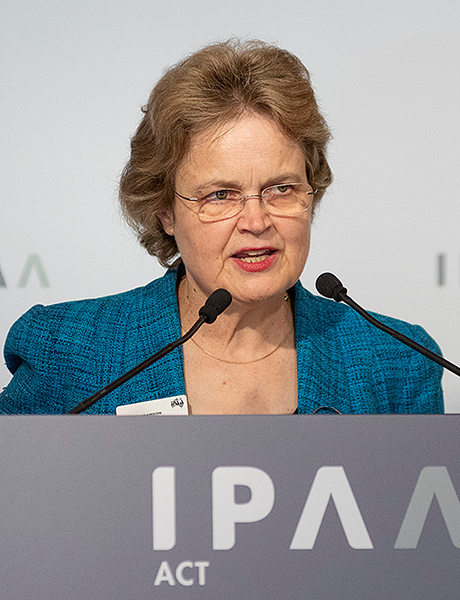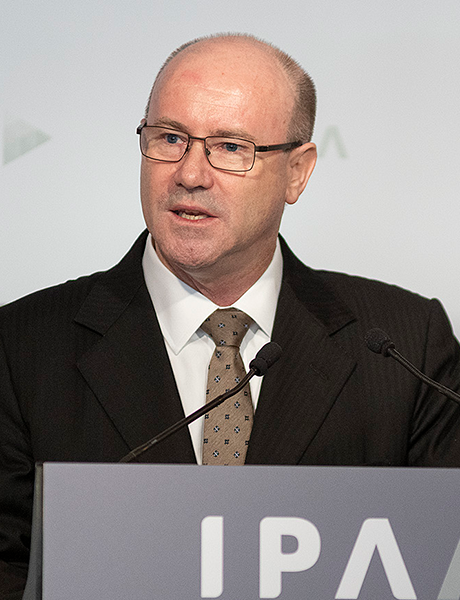 (above L-R: Frances Adamson chairing the event and Greg Moriarty delivering his address)
(above: Greg Moriarty delivers a Secretary Series address)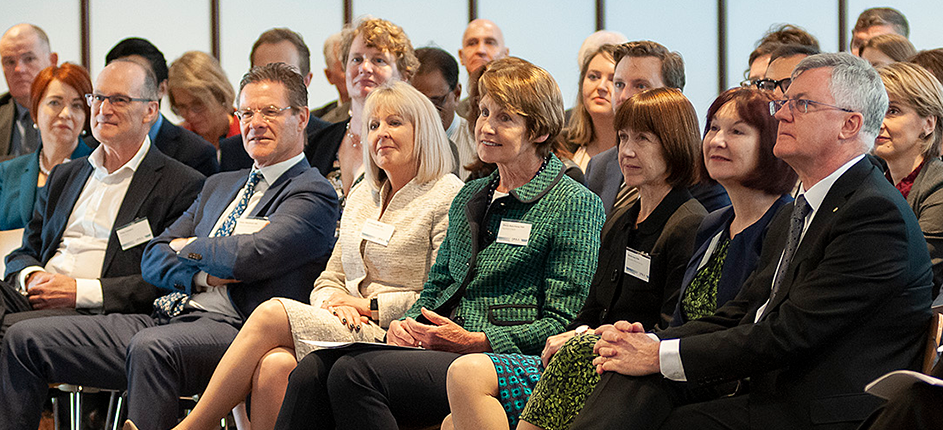 (above: colleagues listen to Greg's address)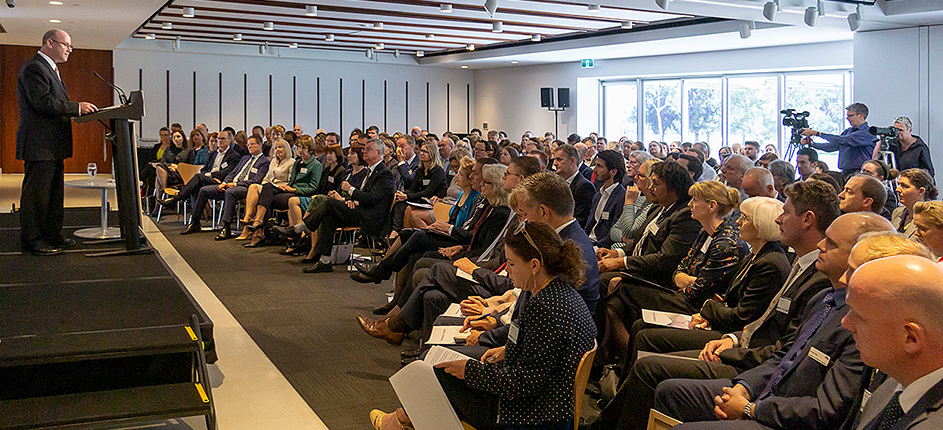 (above: the capacity audience at the National Portrait Gallery)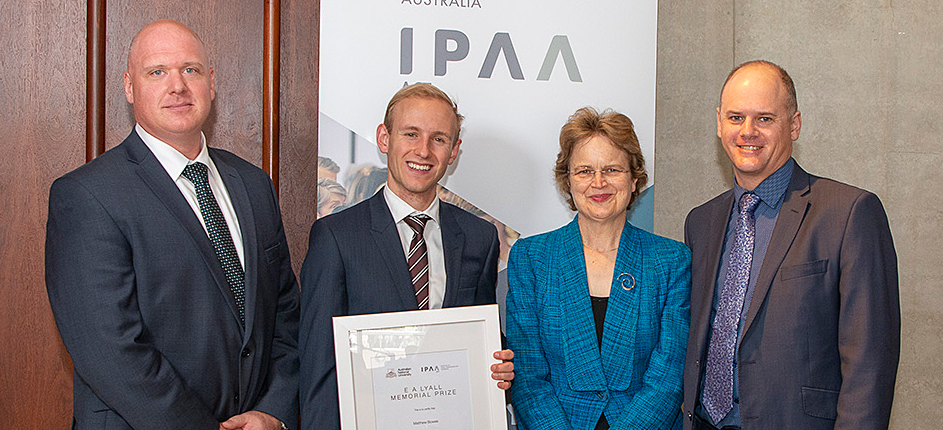 (above L-R: Dr Andrew Banfield, winner of the EA Lyall Award Matthew Bowes, Frances Adamson and Manager of IPAA National, Frank Exon)