2019 Prime Minister's Awards for Excellence in Public Sector Management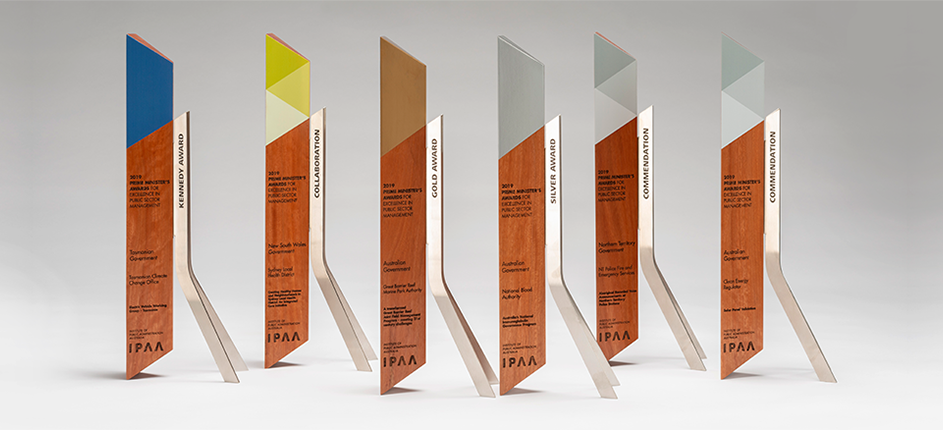 (above: the 2019 Prime Minister's Awards trophies inspired by the flag mast at Australian Parliament House)
Congratulations to the winners of the 2019 Prime Minister's Awards for Excellence in Public Sector Management. The winners were announced at an Award Ceremony at Parliament House in Canberra on 13 November 2019. The event was hosted by Dr Steven Kennedy PSM, Secretary of the Treasury and IPAA ACT President. The Awards were presented by the Hon Ben Morton MP, Assistant Minister to the Prime Minister and Cabinet.
Winners - more information on the 2019 winners and finalists can be found here.
Photos - a selection of event photos are provided below, for high resolution copies please contact IPAA here.