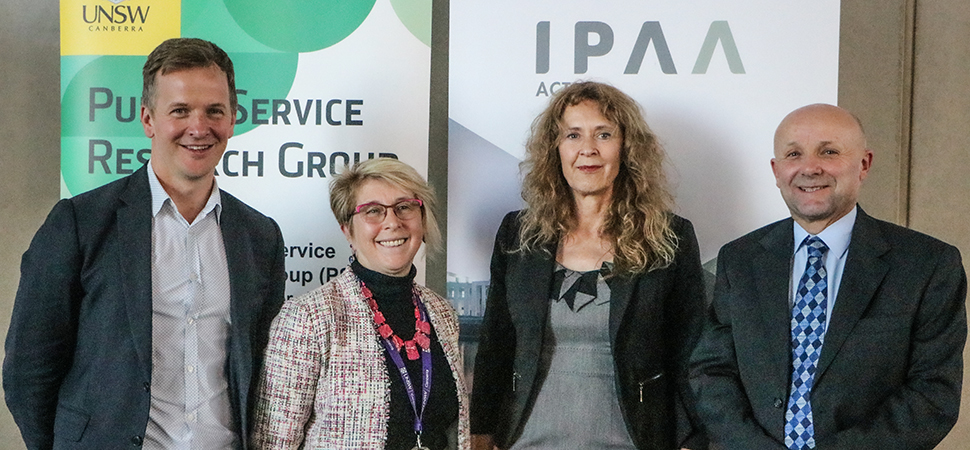 (L-R: Julian Corner, Professor Deborah Blackman, Kasy Chambers and Dr Stein Helgeby.)
On Tuesday 15 October 2019 IPAA ACT, in partnership with the Public Service Research Group, UNSW and the Crawford School of Public Policy, ANU, hosted an International Series event featuring a keynote address by Julian Corner, Chief Executive Officer, Lankelly Chase Foundation UK. This was followed by a panel discussion including Kasy Chambers, Executive Director, Anglicare and Dr Stein Helgeby, Deputy Secretary, Governance and Resource Management, Department of Finance.
The event was held at the Adams Auditorium, UNSW Canberra and was hosted by Professor Deborah Blackman, Public Service Research Group, School of Business, University of New South Wales.

Photos - a selection of event photos below. For high resolution versions contact IPAA.