A Utopian Democracy | Looking beyond 2020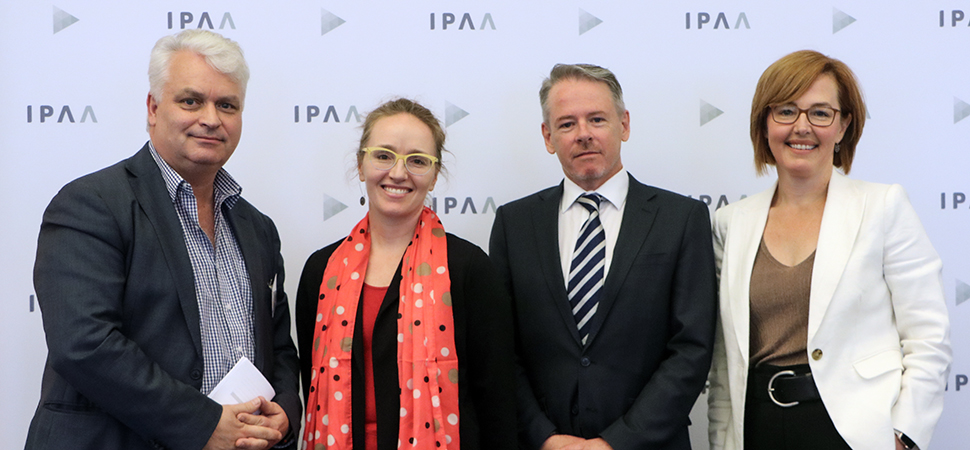 (L-R: Professor Mark Evans, Associate Professor Carolyn Hendriks, Mark Kenny and Meegan Fitzharris.)

On Wednesday 13 November 2019, IPAA ACT hosted an event where Associate Professor Carolyn Hendriks, Crawford School of Public Policy, ANU, Mark Kenny, Senior Fellow, Australian Studies Institute, ANU and Meegan Fitzharris, former Minister for Health and Transportation, ACT Legislative Assembly, provided a panel address.
The event was held at MoAD, Old Parliament House and was hosted by Professor Mark Evans, Director, Democracy 2025, Museum of Australian Democracy and IPAA ACT Councillor.

The event was held in partnership with DESIGN Canberra and MoAD and was supported by EAVS and Restaurant Associates.

Photos - a selection of event photos are provided below. For high resolution copies please contact IPAA.