Implementation of the National Consumer Protection Framework for Online Wagering
Department of Social Services
The Commonwealth Department of Social Services has led the all-of-government response to online gambling and harm minimisation under the National Consumer Protection Framework for Online Wagering (the National Framework), which for the first time, delivers 10 nationally consistent protections for online gambling consumers.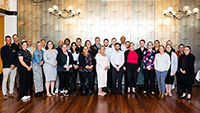 Indigenous Development and Employment Program
National Indigenous Australians Agency
The IDEP is a 3-year program for future First Nations leaders in the APS, tailormade to individual needs of participants based on their experience and capability. With 11 partner agencies across the APS, the IDEP has established itself as a flagship leadership program.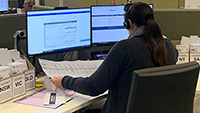 Cross-departmental collaboration to deliver the 2022 federal election Secure Telephone Voting service
Australian Electoral Commission
Faced with extraordinary circumstances brought by the pandemic, the Australian Electoral Commission (AEC) recognised that a significant number of Australian citizens would likely be unable to attend polling places and risked being disenfranchised. While COVID-affected voters could apply for a postal vote, the legislated deadline for applications was the Wednesday before the election. To overcome this gap, the Australian Government enacted legislation in February 2022 allowing telephone voting for people who became infected with COVID-19 in the final days of the election period. This emergency measure required the AEC to urgently and significantly expand the capacity of its existing telephone voting service which was previously limited to voters who are blind or have low vision and those in Antarctica.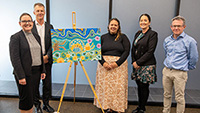 Territories Stolen Generations Redress Scheme (the Scheme): meaningful and ongoing collaboration to ensure trauma-informed, survivor-centred design and service delivery
National Indigenous Australians Agency
The Scheme has been built and operates on a strength-based approach underpinned by the principles: safety, transparence and trust, choice, collaboration, and empowerment. Central to the Scheme's success has been ongoing collaboration with Stolen Generations survivors, key stakeholders and government agencies. The Scheme works with community, seeking ongoing advice from its External Advisory Board. The Board is comprised of survivors with lived experience and organisations providing direct support to survivors, to ensure the Scheme operates to best meet survivors' needs.