Economic Recovery Scenarios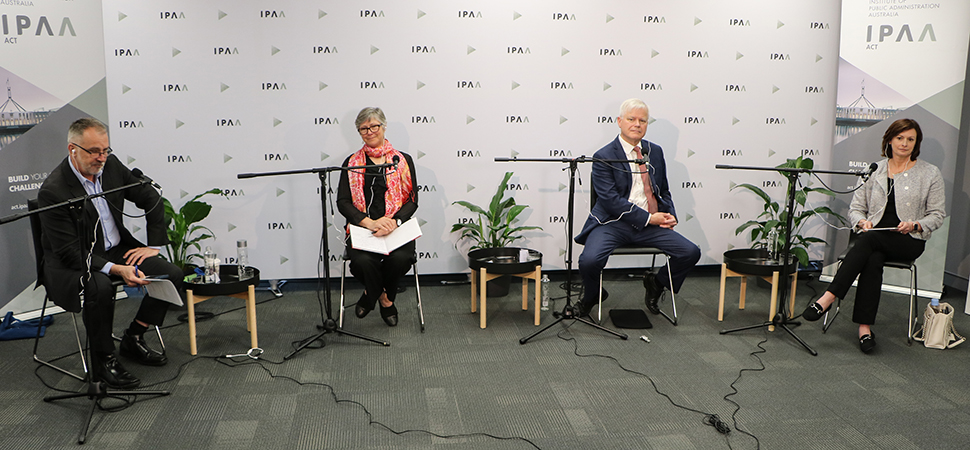 (L-R: Dr Gordon de Brouwer PSM, Dr Jenny Gordon, Chris Richardson and Professor Renée Fry-McKibbin)
On 10 September 2020, IPAA hosted an online event, Economic Recovery Scenarios, which was filmed at the IPAA office in Barton.
The event featured a conversation with panellists Chris Richardson, Partner, Deloitte Access Economics; Dr Jenny Gordon, Chief Economist, Department of Foreign Affairs and Trade; Professor Renée Fry-McKibbin, Professor of Economics, Crawford School of Public Policy, Australian National University and Dr Andrew Charlton, Director, AlphaBeta Australia. The panel discussion was chaired by Dr Gordon de Brouwer PSM, IPAA National President.
Video – a video of the live-streamed event (91 minutes) is available below or can be viewed on IPAA's Vimeo channel here.
Photos – photos of the event are available below.