Secretary Series event with Simon Atkinson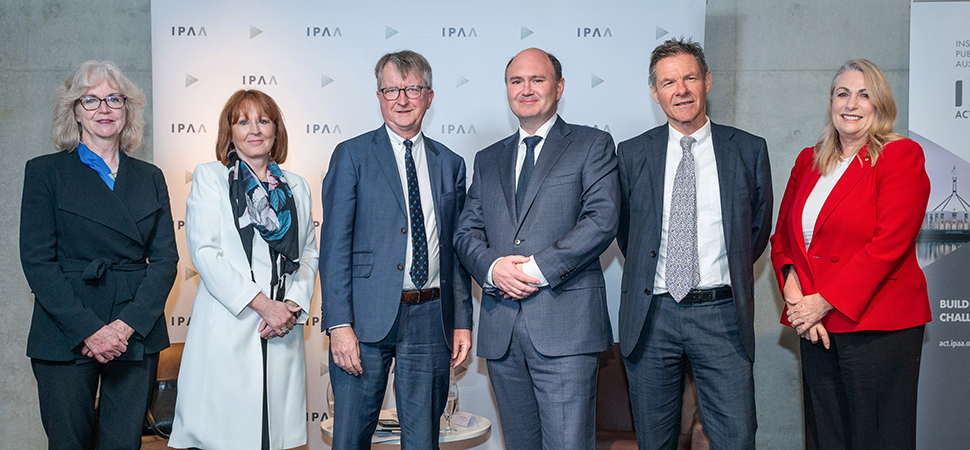 L-R: Kathy Leigh FIPAA, Liz Cosson AM CSC, Michael Manthorpe PSM, Simon Atkinson, Peter Woolcott AO and Dr Michele Bruniges AM

On Thursday 24 June 2021, IPAA ACT ran a Secretary Series event with Simon Atkinson, Secretary of the Department of Infrastructure, Transport, Regional Development and Communications. Secretary Atkinson's speech was titled On Service, Professional Development, Systems Leadership and Global Reopening. The event was hosted by Michael Manthorpe PSM, Commonwealth Ombudsman and IPAA ACT Deputy President, and was held at the National Portrait Gallery.
Keynote Address - the Secretary's keynote address is available here.
Transcript - a copy of the full event transcript is available here.
Video - A video of the event is available below or can be viewed on our Vimeo page.
Photos - a selection of photos are available below.