A Tribute to Brendan Sargeant FIPAA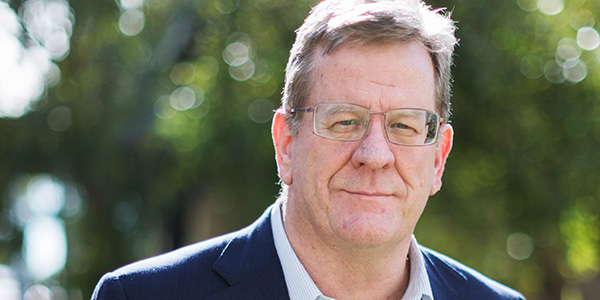 Professor Brendan Sargeant FIPAA passed away on 13 February 2022. A leading light in the national security community, Brendan was also a respected leader and colleague to many in the IPAA community.
Brendan served as IPAA ACT Councillor from 2014 to 2018 and Deputy President from 2016 to 2018. In 2018 he was awarded an IPAA Fellow for his substantial and unwavering contributions to IPAA and public administration. Brendan brought a sharp intellect and inquiring mind to IPAA's strategy and programs. He was a key contributor to governance improvements and was a valued member of the Council.
IPAA National President, Gordon de Brouwer, paid tribute to Brendan, saying "Brendan was a friend and colleague and he will be deeply missed as one of the most decent people I have known, a great leader and an exceptional thinker and strategist. We offer his family our deepest condolences and tears."
Brendan started his career in the Public Service in Defence in 1978, working as a stores ledger clerk in a munitions factory in Victoria. He established his career in Defence in a wide variety of positions and senior appointments. He also served in Centrelink as General Manager, and head of Budget Group at the then Department of Finance and Deregulation. He moved back to Defence and was made Associate Secretary in 2013 until his retirement in 2018.
Brendan was known for his vision, for his capacity to generate new ideas and for his care and support for staff. He championed development of staff at all levels through capability programs, role modelling and deep engagement. His unique mix of skills has helped those who came in contact with him to lift their operational gaze and he helped those involved in strategy and policy to understand the realities of operations and service delivery. Brendan had a natural humility and thoughtfulness in his approach which were key factors in his ability to work well with a variety of groups.
Leadership was a common theme for Brendan and he spoke of leadership as a practice and a relationship with the world: something you make out of what you are, the people you are with and what you find around you.
We acknowledge the lasting contribution that Brendan made to public administration, to the leadership and strategic direction of IPAA and to the broader public sector. We are deeply saddened by his loss and send our condolences to his family, friends and colleagues, of whom there are many.