E A Lyall Memorial Prize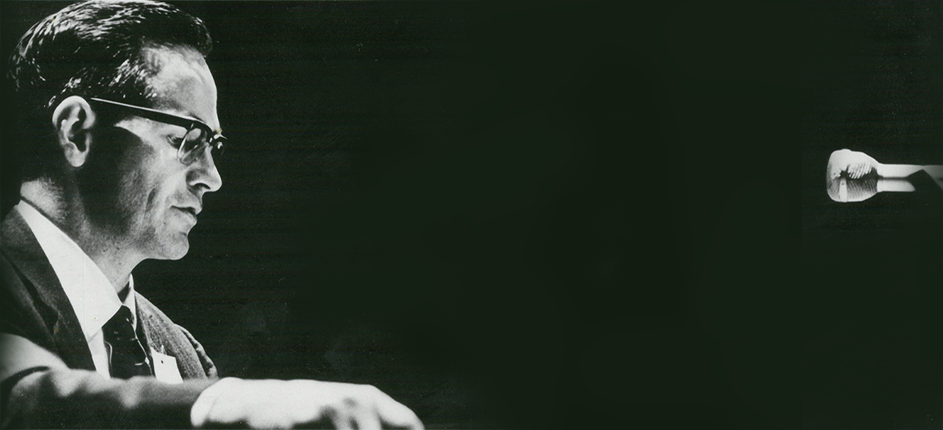 (above: Ernest Alexander Lyall)
The E A Lyall Memorial Prize was created by IPAA ACT in partnership with the Australian National University (ANU) to honour the memory of Ernie Lyall, an outstanding scholar and academic.
The prize was first awarded in 1974 making it one of the longest running prizes at the university. It is awarded to the undergraduate student with the highest mark in the political science course 'Bureaucracy and Public Policy'.
Ernest Alexander Lyall (1931-1972)
Ernie grew up in Launceston and Hobart, Tasmania. In 1950 he was the first young Tasmanian man to be awarded the ANU Gowrie Scholarship.

On moving to Canberra to take up the scholarship, he studied part-time at the Canberra University College and the ANU for a Bachelor of Arts and Bachelor of Economics degree, while at the same time working as a Commonwealth Public Servant with the Commonwealth Bureau of Census and Statistics and then the Customs Department.
In 1961 he won the Royal Institute of Public Administration Prize at the ANU having achieved the best honours result.
Ernie's record of achievement continued with one of the most distinguished political science masters qualifying results. In 1965 he joined the staff of the ANU Department of Political Science as a lecturer, later gaining his master's degree with a thesis on political patronage in Australia. His field of study was public administration.
Between 1967 and 1972 he contributed five papers to Australian Journal of Public Administration, as well as many book reviews for The Canberra Times.
Ernie was a member of the IPAA ACT Council for a number of years, until his untimely death on 2 March 1972.
Winners
Niall Cummins and Jemimah Hamilton (2019)
Matthew Bowes (2018)
Mia Jessurun (2017)
Katherine Lee (2016)
Zoe Jones (2015)
Katelyn Ewart (2014)
Colin Aslin and Phoebe Howe (2010)
Rachael De Hosson and Joshua Paine (2009)
Scott Stephenson and Michael Jones (2007)
Joseph Johnson (2006)
Natalie Weddell (2004)
Louise Crossman (2003)
Ian Rankin (2001)
Rohan Higgins (1998)
Geoffrey E. Williams (1997)
Catherine M. Ryan (1996)
Ben Staughton (1995)
David L. Marsh (1994)
Anthony M. Rologas (1993)
Catherine J. Bourke (1991)
Jennifer L. Low (1990)
Richard Percival (1987)
Janice N. Wykes (1985)
Sally A. Murray (1984)
Steven A. Marshall (1983)
Margaret H. M. Kidston (1982)
Margaret R. M. Healy (1981)
Gwendolyn Gray (1979)
Charles A. Maskell (1978)
David J. Ellerman (1977)
Eleanor I. M. Hancock, Iain R. Jones and Paul Robilliard (1976)
Robert L. Arden (1974)