IPAA ACT 2018 National Fellows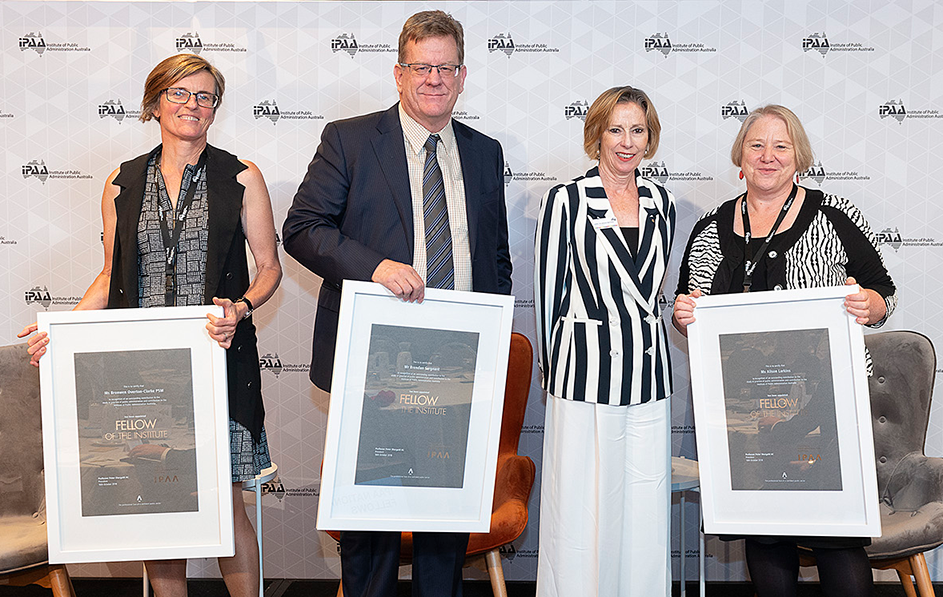 (above: Bronwen Overton- Clarke, Brendan Sargeant, Carmel McGregor PSM and Alison Larkins)

During the conference the 2018 IPAA National Fellow recipients were recognised. The winners were announced by Professor Peter Shergold AC - IPAA National Preseident - at the IPAA National Conference Dinner in Melbourne on 16 October 2018.
The awards recognise those individuals who have made an outstanding contribution to the study and practice of public administration, and are the highest honour that IPAA can bestow upon a member.
Alison Larkins
Brendan Sargeant
Bronwen Overton-Clarke