End of Year Event | 2017 Address to the APS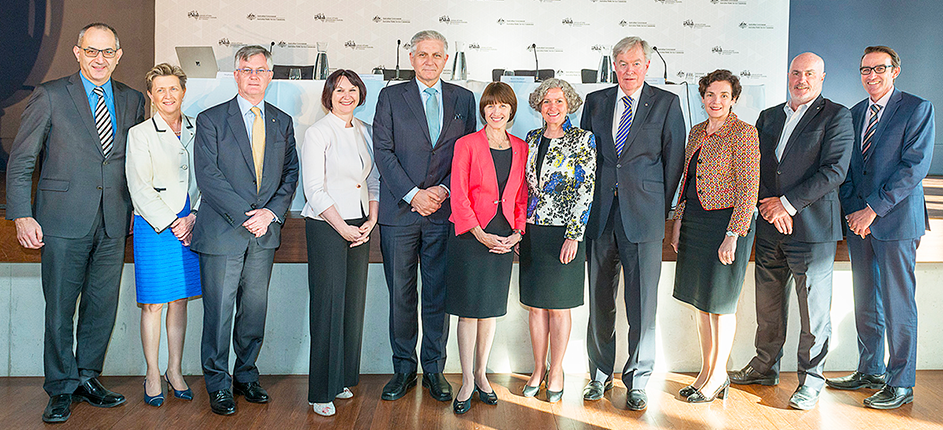 On Monday 11 December, the Institute of Public Administration Australia (IPAA), in partnership with the Australian Public Service Commission (APSC), delivered an end of year event with a keynote address from Dr Martin Parkinson AC, PSM, Secretary of the Department of the Prime Minister and Cabinet. Following Dr Parkinson's address, Stephanie Foster PSM chaired a panel to discuss the challenges for the year ahead, with panellists Renée Leon PSM, Chris Moraitis PSM and Kerri Hartland. The event included closing remarks from The Hon John Lloyd PSM.

(above L-R) Michael Pezzullo, Rosemary Huxtable PSM, Dr Martin Parkinson AC, PSM, Kerri Hartland, Chris Moraitis PSM, Renée Leon PSM, Stephanie Foster PSM, The Hon John Lloyd PSM, Kathryn Campbell CSC, Simon Lewis PSM and Dr Steven Kennedy PSM.

Transcript - a transcript of Dr Parkinson's speech is available on the PM&C web site here.
Video - a complete video of the event (45 minutes 29 seconds) is available below or can be viewed on IPAA's Vimeo channel here.



Photos - a selection of event photos are provided below, for high resolution copies please contact IPAA.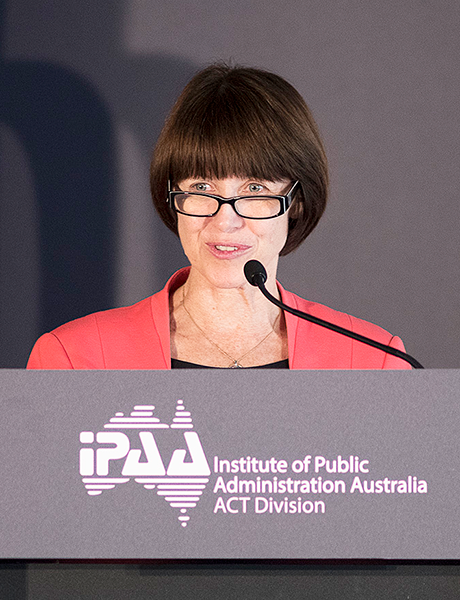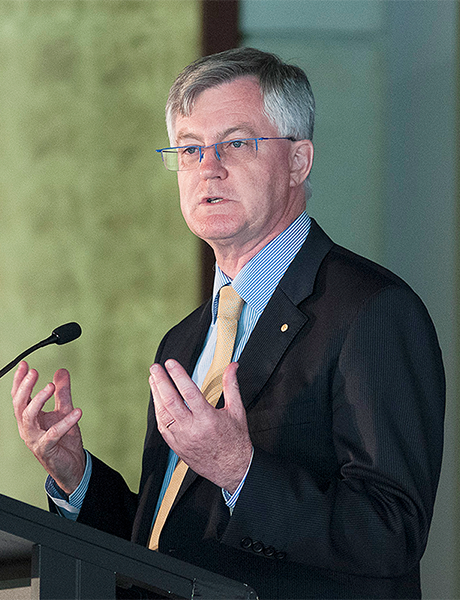 (above L-R) event chair Renée Leon PSM and keynote from Dr Martin Parkinson AC, PSM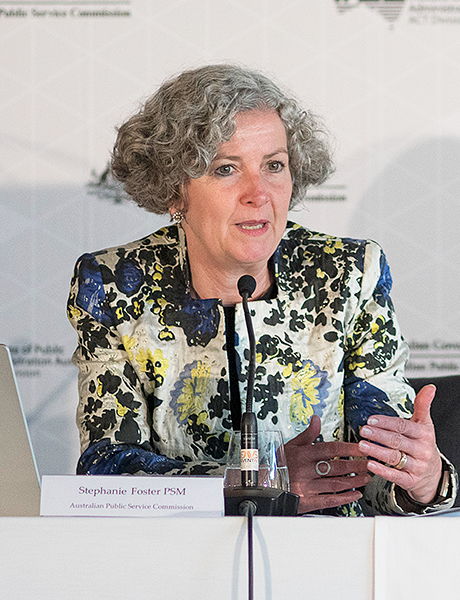 (above L-R) Stephanie Foster PSM and Chris Moraitis PSM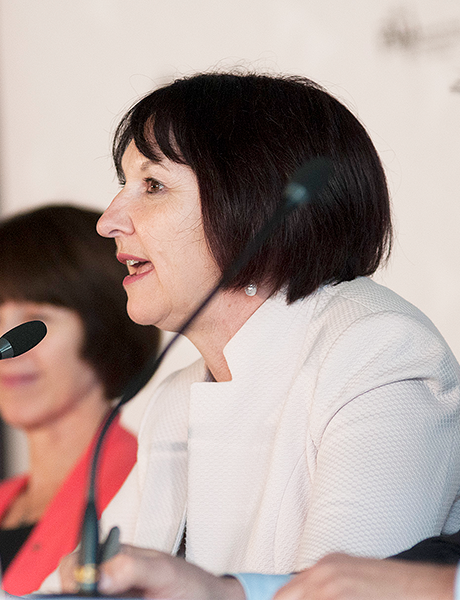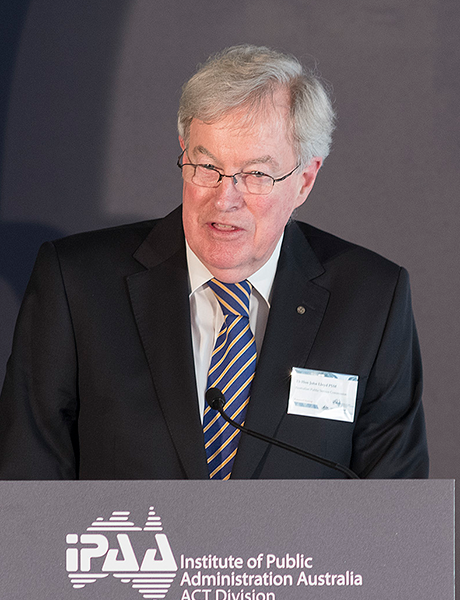 (above L-R) Kerri Hartland and The Hon John Lloyd PSM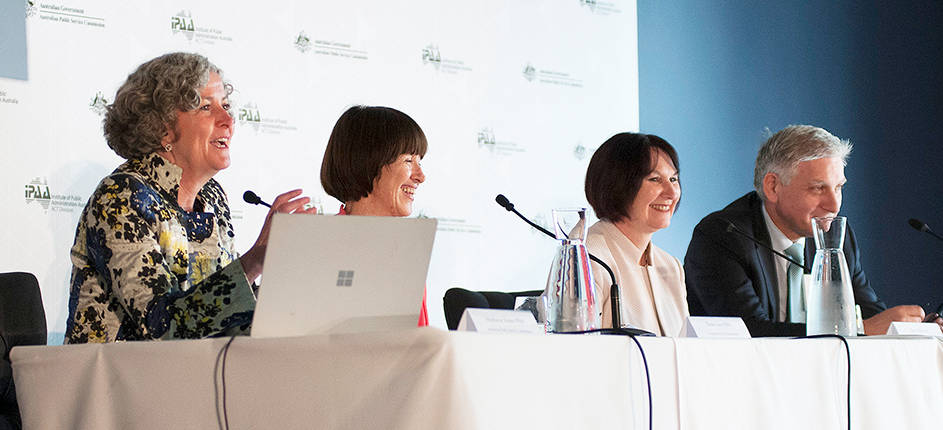 (above) the panel in session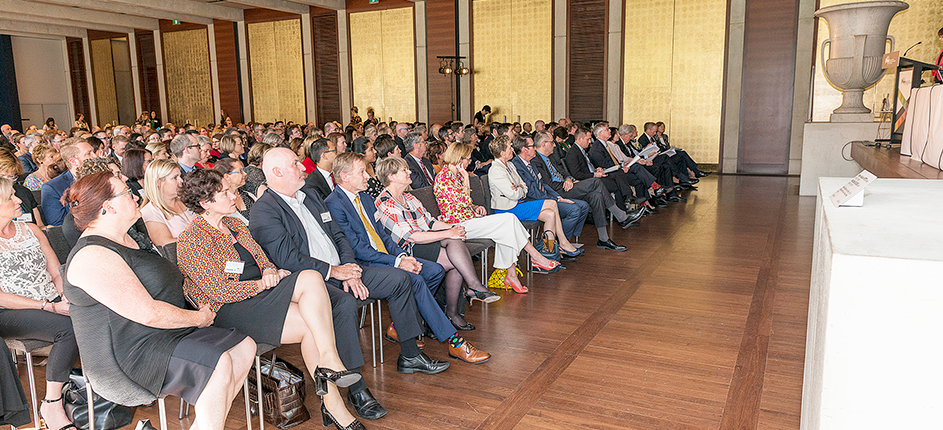 (above) the audience at the National Gallery of Australia