Public Address by the CEO of the DTA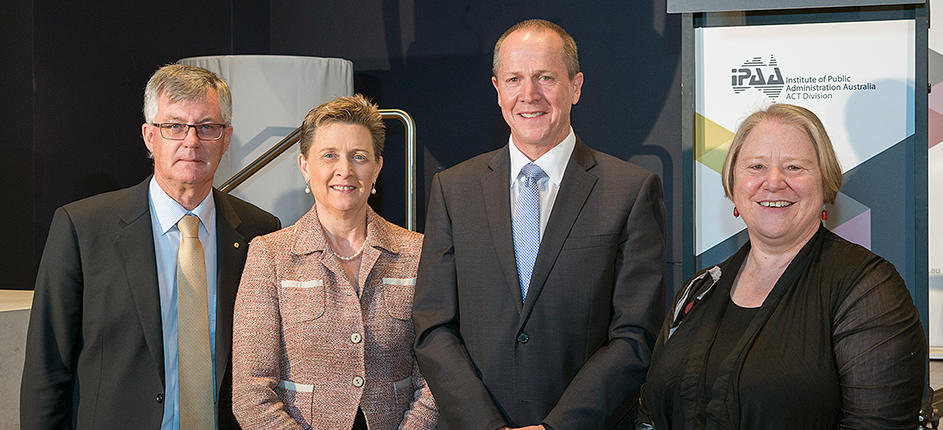 On Wednesday 16 August 2017, IPAA ACT hosted Gavin Slater, the Chief Executive Officer (CEO) of the Digital Transformation Agency (DTA), who presented his reflections on the role of the DTA and the challenges ahead for digital government.

The event was held over breakfast featuring opening remarks from Dr Martin Parkinson AC, PSM, the Secretary of the Department of the Prime Minister and Cabinet. Alison Larkins, the Chief Operating Officer from the Department of Health, chaired the event.

(photo above - Dr Martin Parkinson AC, PSM, Rosemary Huxtable PSM, Gavin Slater and Alison Larkins)

Video and Transcript - a complete video of the event (53 minutes) is available below or can be viewed on IPAA's Vimeo channel here. Click here to view Gavin Slater's transcript.

Photos - a selection of event photos are provided below, please contact IPAA for high resolution copies.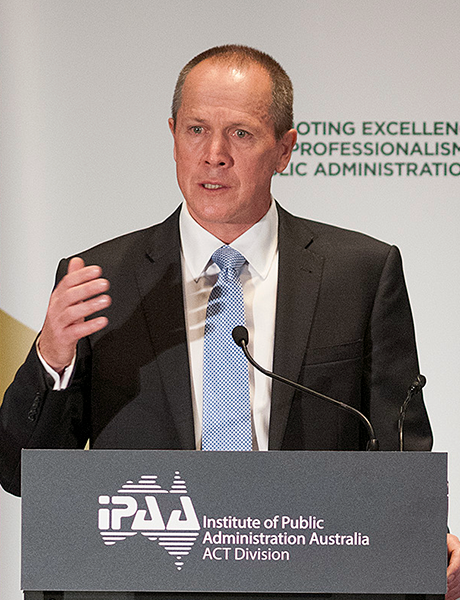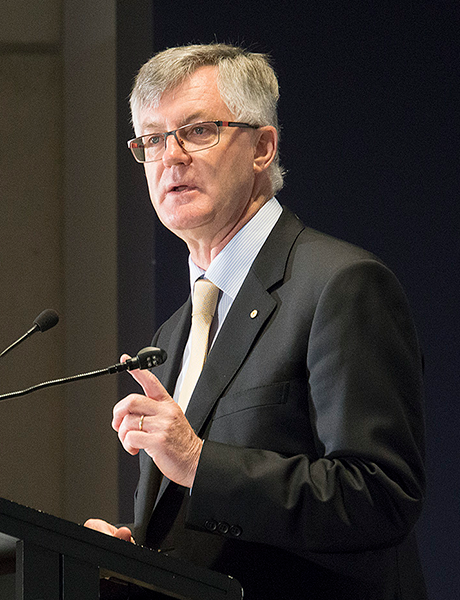 Gavin Slater and Martin Parkinson AC, PSM.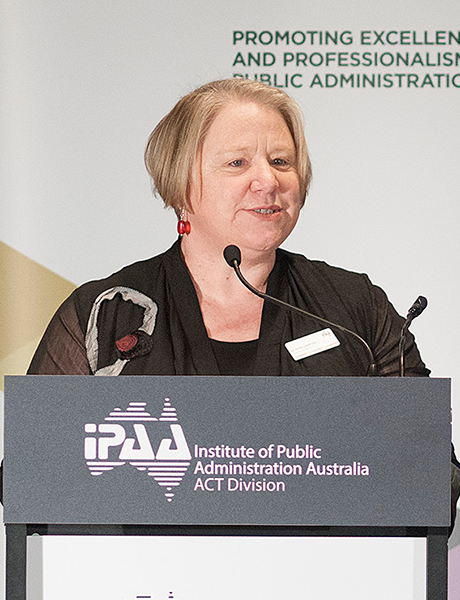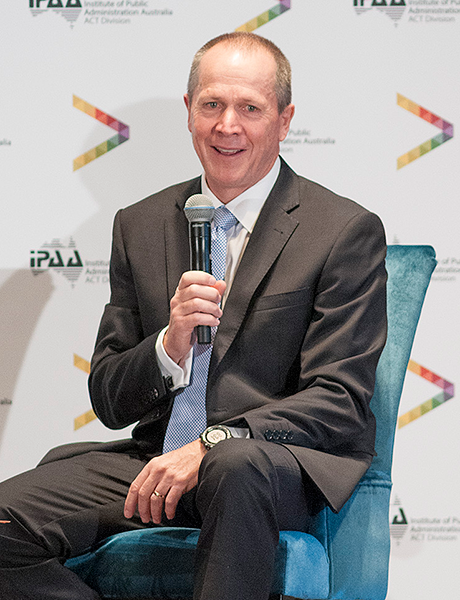 Alison Larkins and Gavin Slater.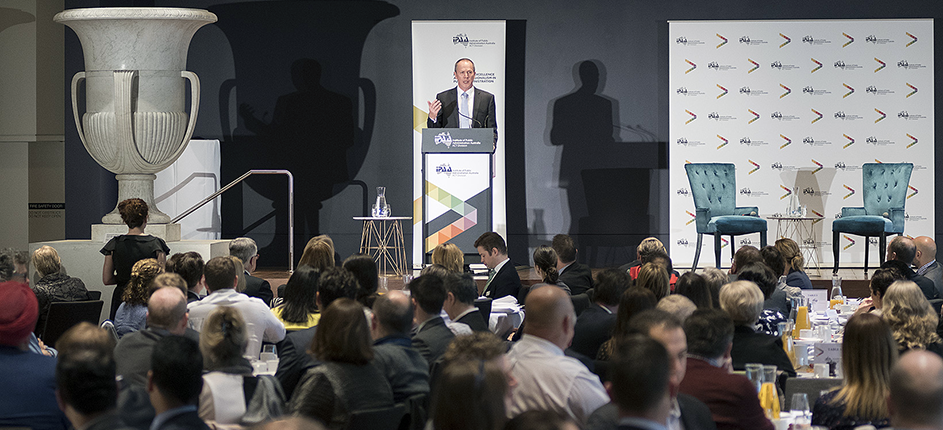 Gavin addresses a capacity crowd at the National Gallery of Australia.



Alison and Gavin in conversation on stage.