Evidence Perspectives: Redefining the Research-Policy Interface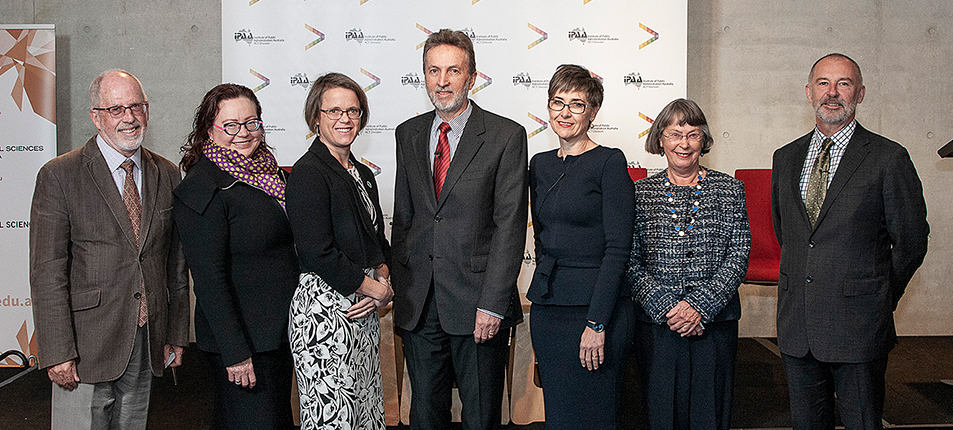 On Wednesday 6 June 2018, the Institute of Public Administraton Australia (IPAA), in partnership with the Academy of the Social Science in Australia (ASSA) delivered a partnered conversation discussing contemporary challenges in using academic research for policy purposes.

(above L-R: Professor James Walter FASSA, Lin Hatfield-Dodds, Jo Evans, Professor Brian Head FASSA, Professor Anne Tiernan, Professor Meredith Edwards AM FASSA FIPAA and Dr Gordon de Brouwer PSM FIPAA)

Transcript - A transcript of the event is available here.
Audience Polling Results - to view the audience polling results click here.
Photos - a selection of event photos are provided below. For high resoultion copies please contact IPAA.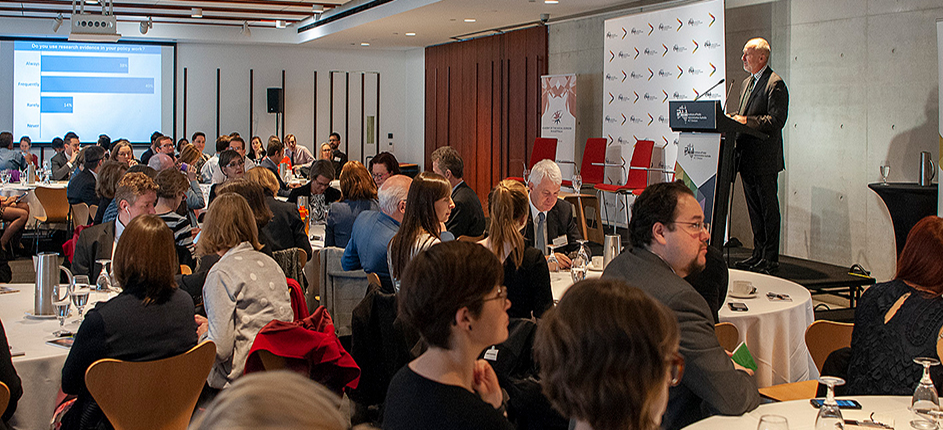 (above: the audience at the National Portrait Gallery)
(above L-R: Dr Gordon de Brouwer and Professor James Walter)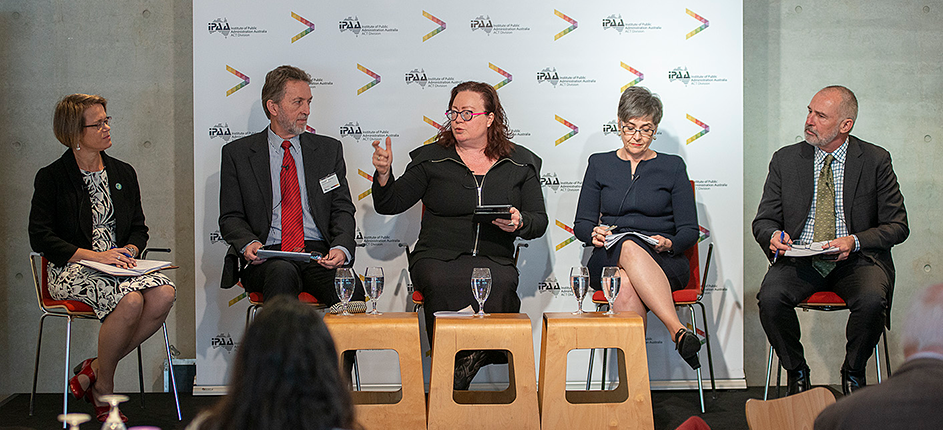 (above: the panel in discussion)