Innovation 2018: Developing Capability, Recognising Innovation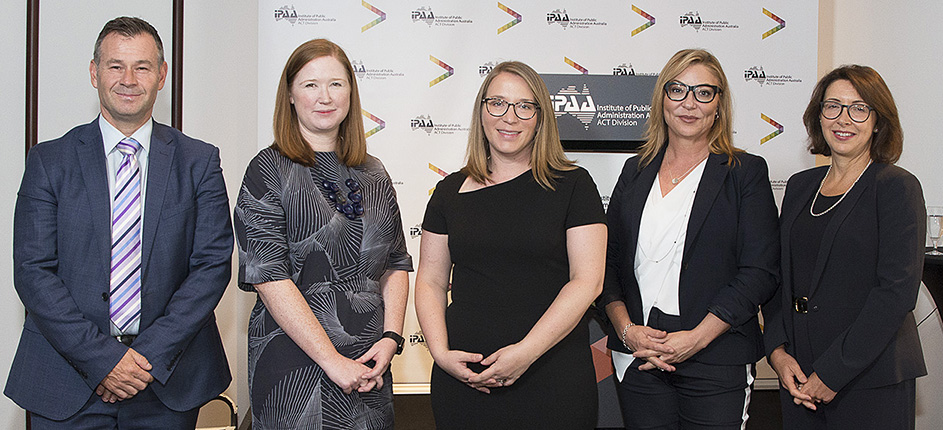 On Thursday 22 February, IPAA and the Public-Sector Innovation Network were pleased to welcome members of IPAA to the first innovation event for 2018.
Arianne Miller, the Managing Director of The Lab at Office of Personnel Management (USA), a global leader in innovation through human-centered design gave a keynote address, followed by a panel discussion with Janna McCann, General Manager of BizLab, Department of Industry, Innovation and Science, Peter Alexander, Chief Digital Officer at the Digital Transformation Agency and Tara Oliver, Managing Director of the Behavioural Economics Team Australia (BETA), Department of the Prime Minister and Cabinet.

The event also included the launch of the 2018 Public Sector Innovation Awards.
(above L-R: Peter Alexander, Tara Oliver, Arianne Miller, Janna McCann and Elizabeth Kelly PSM)
Slides - Arianne Miller's presentation is available here in (PDF 9mb).
Photos - a selection of event photos are provided below. For high resolution copies please contact IPAA.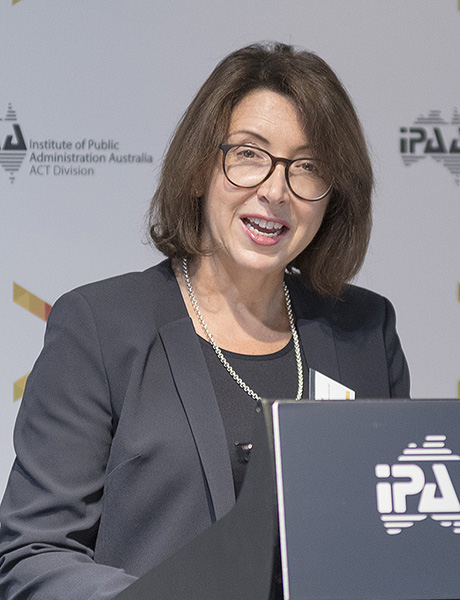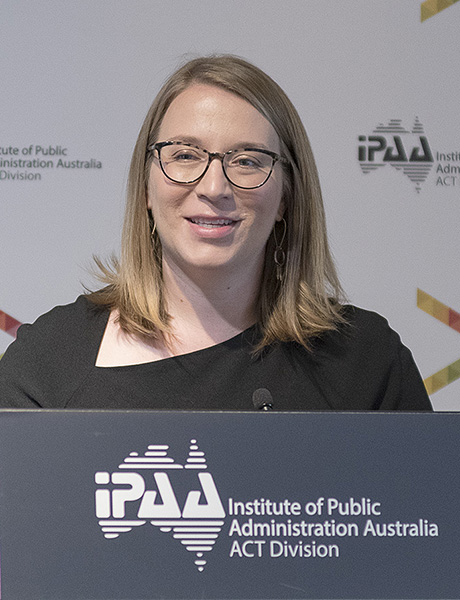 (above L-R: Elizabeth Kelly PSM provides opening remarks and Arianne Miller presents her address)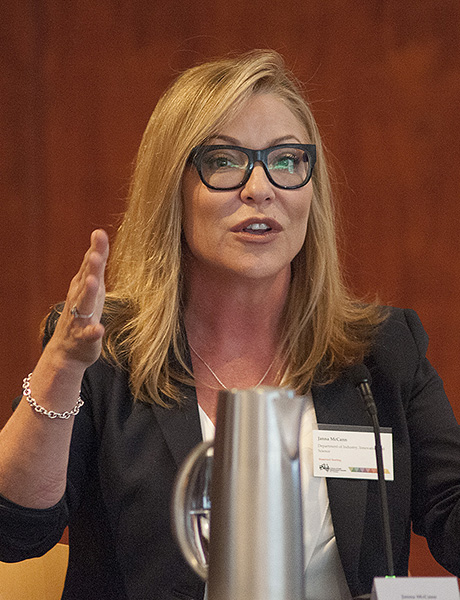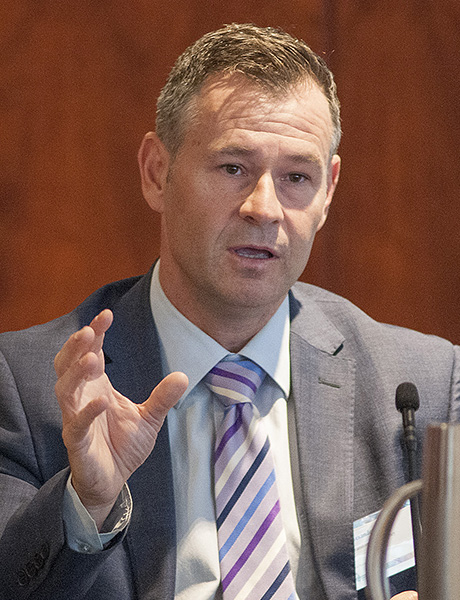 (above L-R: Janna McCann and Peter Alexander)



(above L-R: Tara Oliver and Arianne Miller)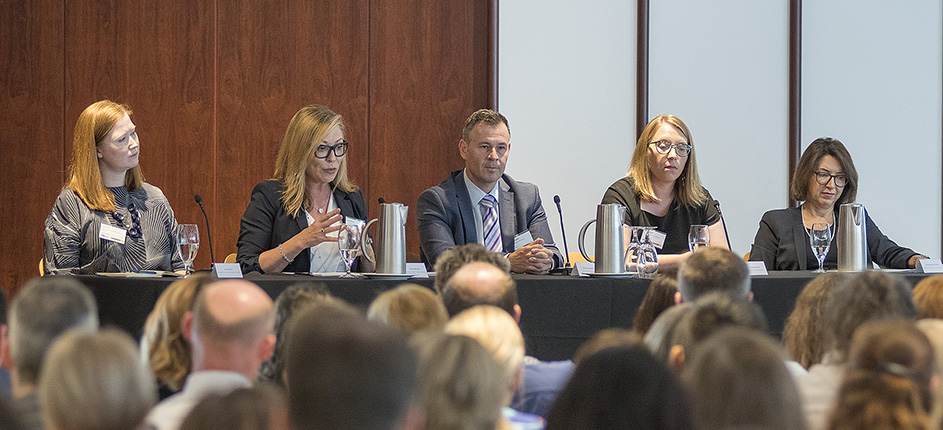 (above panel in session)



(above the audience at the National Portrait Gallery)