2019 Women in Leadership - Senator the Hon Marise Payne

(above L-R: Kathy Leigh, Rosemary Huxtable PSM, Dr Heather Smith PSM, Liz Cosson AM CSC, Chris Moraitis PSM, Frances Adamson, Senator the Hon Marise Payne, Dr Stephen Kennedy PSM, Kathryn Campbell AO CSC, Glenys Beauchamp PSM, Kerri Hartland, Greg Moriarty and Dr Michele Bruniges AM) ​

On Tuesday 5 March 2019, IPAA welcomed Senator the Hon Marise Payne, the Minister for Foreign Affairs, to provide a keynote address for our fourth annual 'Women in Leadership' event in celebration of International Women's Day. The event was hosted by Frances Adamson, the IPAA ACT President and Secretary of the Department of Foreign Affairs and Trade, over breakfast in the Great Hall at Parliament House.

Transcript - a transcript of Senator the Hon Marise Payne speech is available here.
Video - a complete video of the event (47 minutes) is available below or can be viewed on IPAA's Vimeo channel here.


Photos - a selection of event photos are provided below, for high resolution copies please contact IPAA.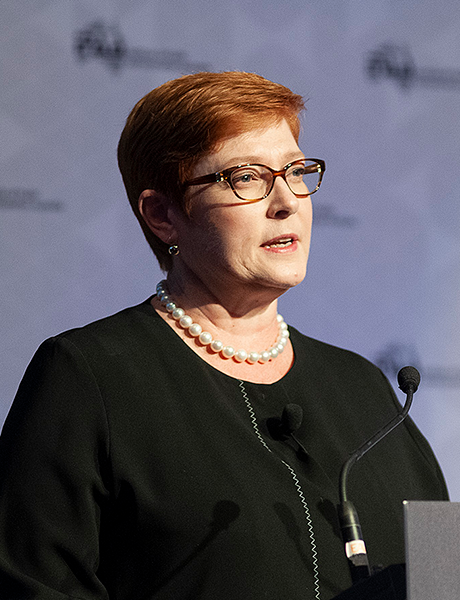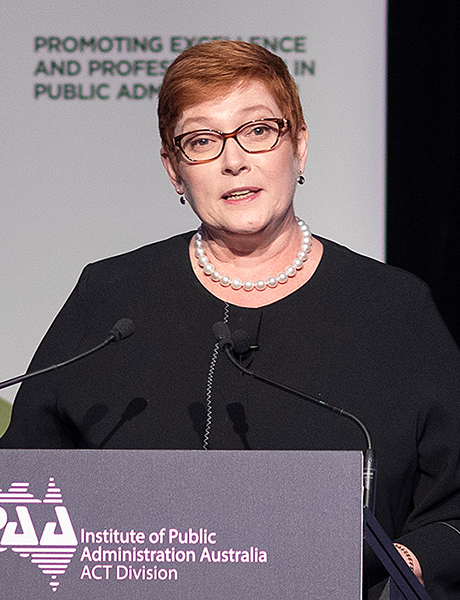 (above: Senator the Hon Marise Payne delivering her address)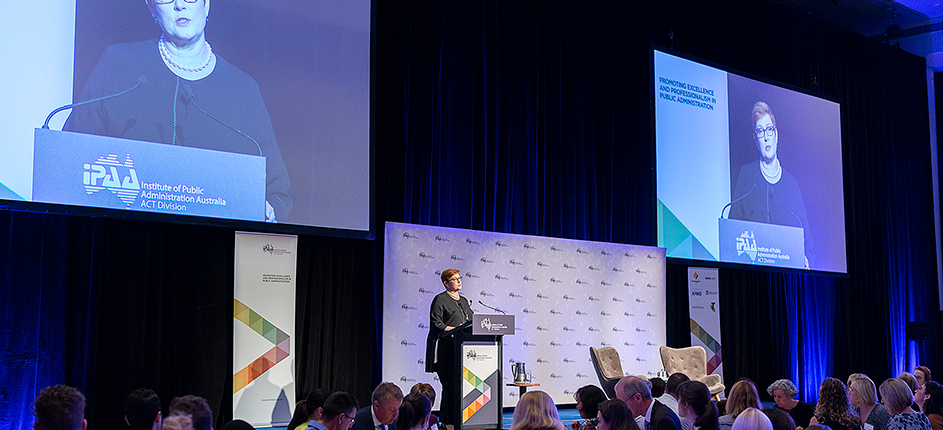 (above: Senator the Hon Marise Payne delivering her address)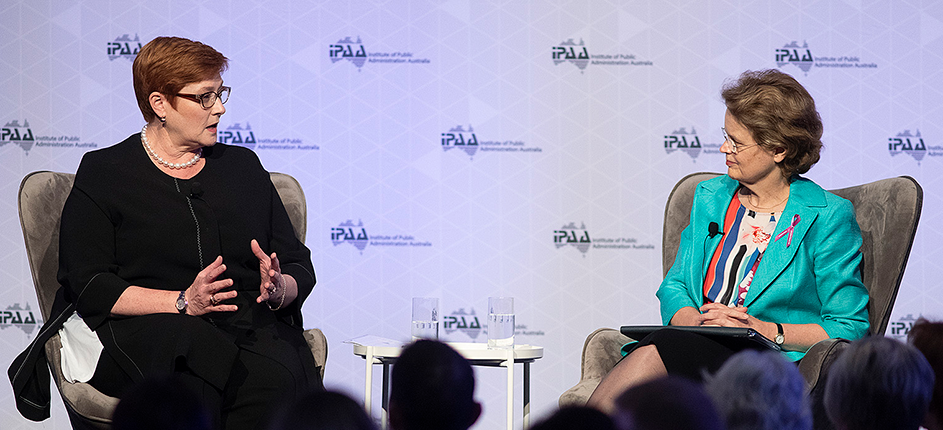 (above: Senator the Hon Marise Payne in conversation with Frances Adamson on stage)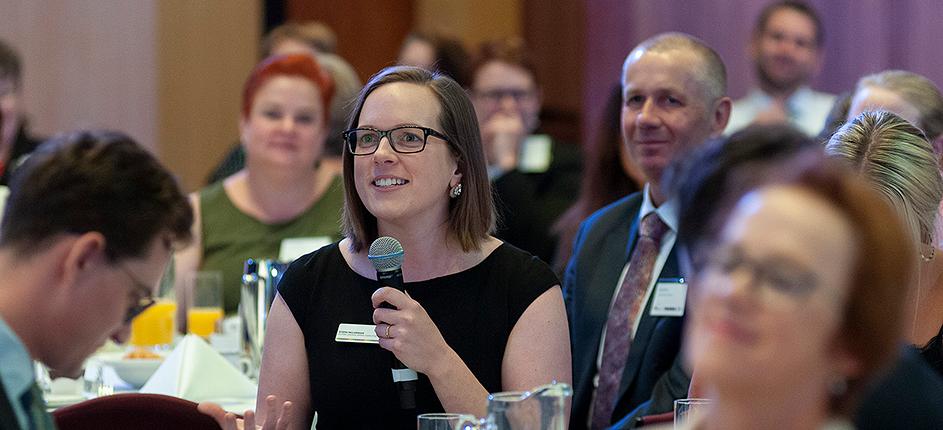 (above: a question from Steph McLennan, from the IPAA Future Leaders Committee)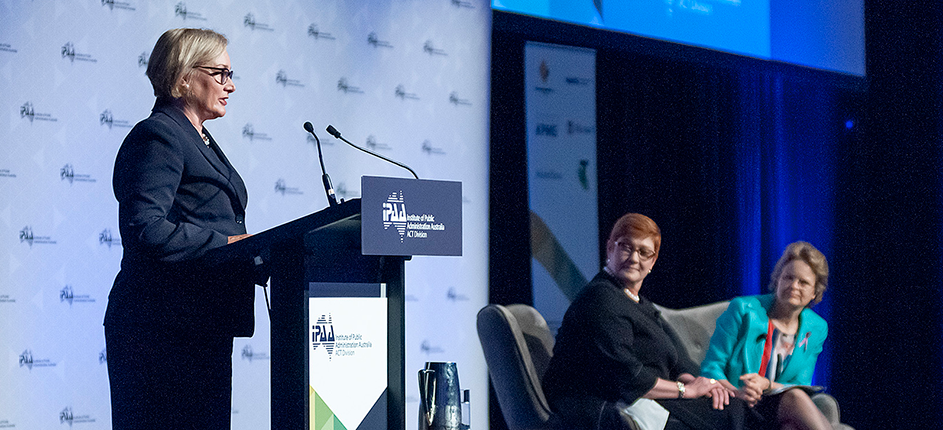 (above: Trish Bergin from the Office for Women delivers a vote of thanks)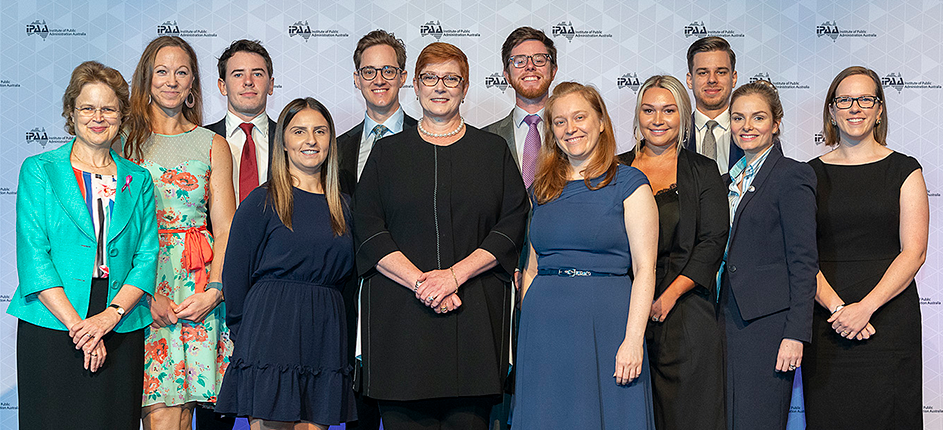 (above: the IPAA Future Leaders Committee with Frances Adamson and Senator the Hon Marise Payne)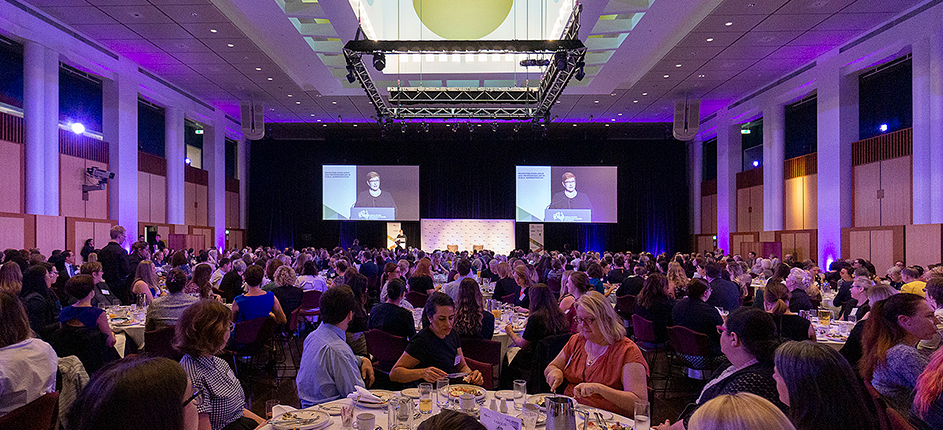 (above: the audience at the Great Hall at Parliament House)