Transformation through Shared Services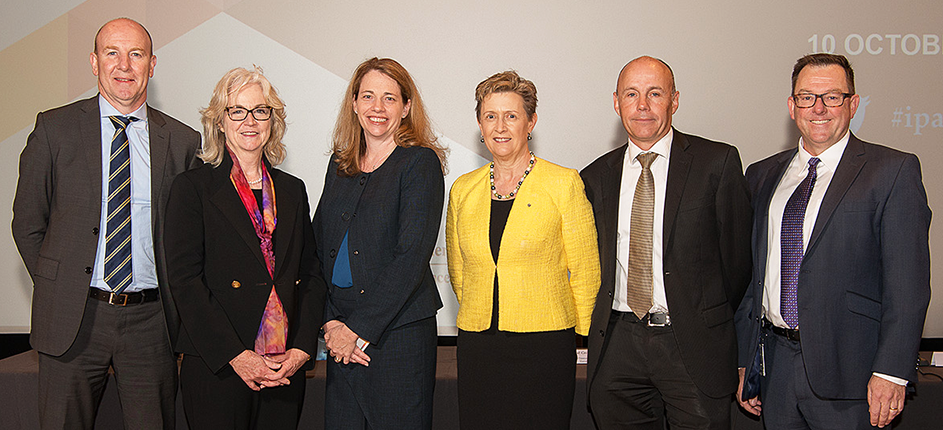 (above L-R) Rod Greenaway, Kathy Leigh, Lucelle Veneros, Rosemary Huxtable PSM, Graham Tanton, Michael Schwager

On Tuesday 10 October, IPAA ACT partnered with the Department of Finance to host an event on 'Transformation through Shared Services'. The opening address was provided by Rosemary Huxtable PSM, Secretary of the Department of Finance, followed by a expert panel discussion with:
Michael Schwager – Chief Operating Officer, Department of Industry, Innovation and Science
Lucelle Veneros - Assistant Secretary, Service Delivery Office, Department of Finance
Rod Greenaway - Executive Director, Department of Finance and Innovation, NSW Government
Graham Tanton - Executive Director Shared Services, Chief Minister, Treasury and Economic Development Directorate, ACT Government
The event was chaired by Kathy Leigh, Head of Service and Director-General for the ACT Government, and was held at the James O Fairfax Theatre at the National Gallery of Australia.

PowerPoint Presentation - to view the presentation slides from Rosemary Huxtable's address click here.
Transcript - to view the event's transcript click here.
Photos - a selection of event photos are provided below. For high resolution copies please contact IPAA.
Video - a complete video of the event (1 hour 16 minutes) is available below or can be viewed on IPAA's Vimeo channel here.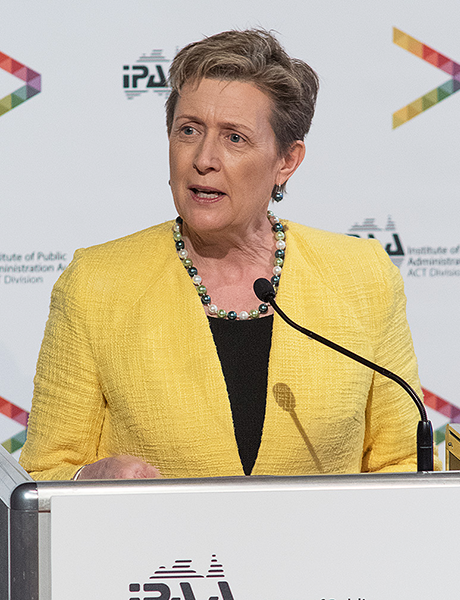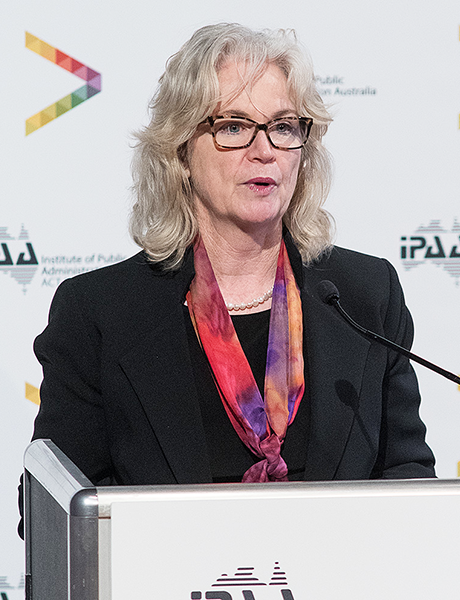 (above L-R) Rosemary Huxtable PSM and Kathy Leigh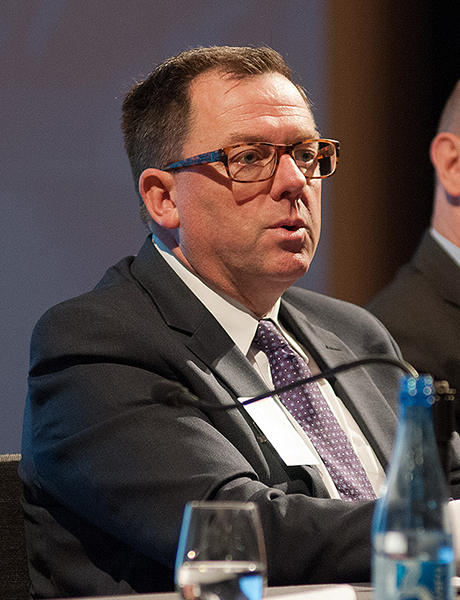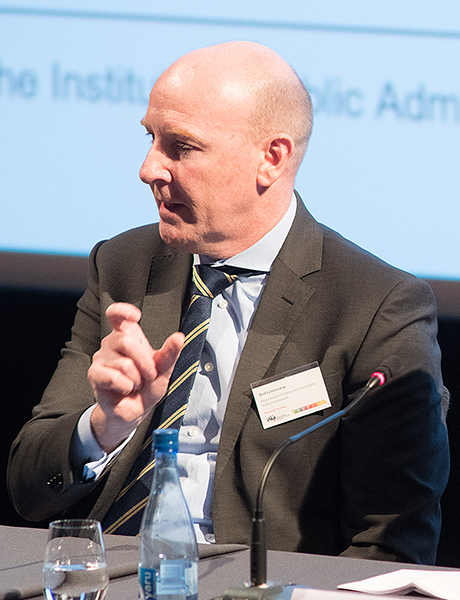 (above L-R) Michael Schwager and Rod Greenaway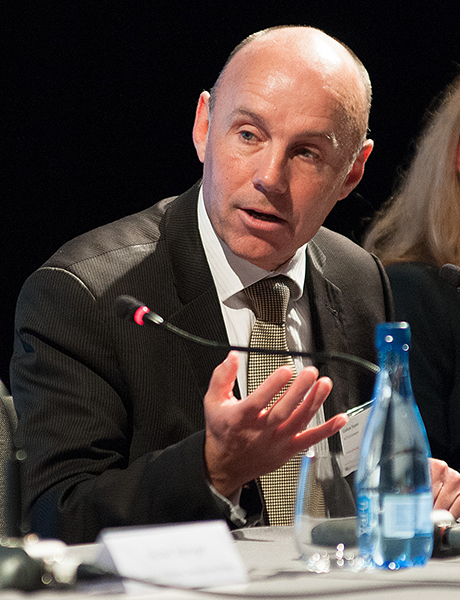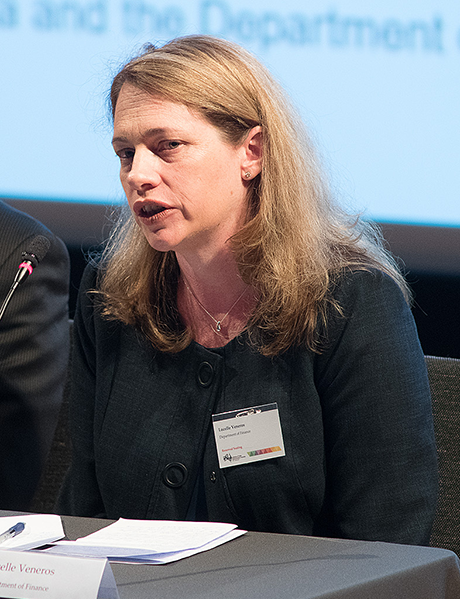 (above L-R) Graham Tanton and Lucelle Veneros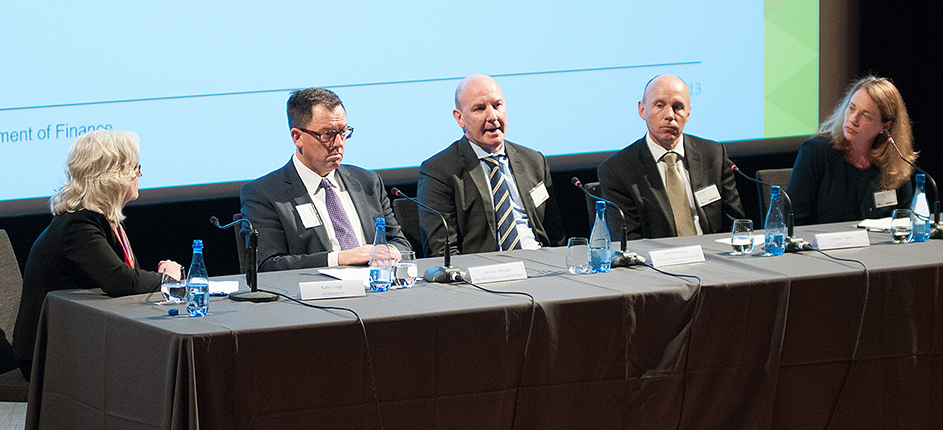 (above) the panel in session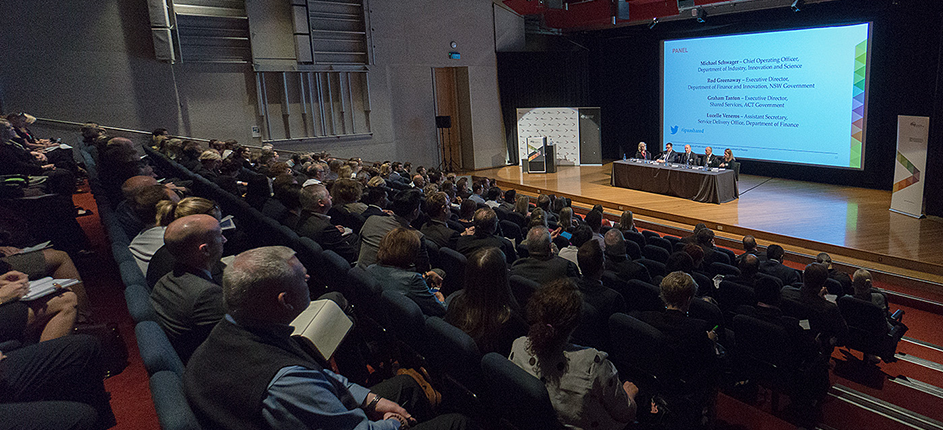 (above) the audience at the James O Fairfax Theatre