Delivering Data Differently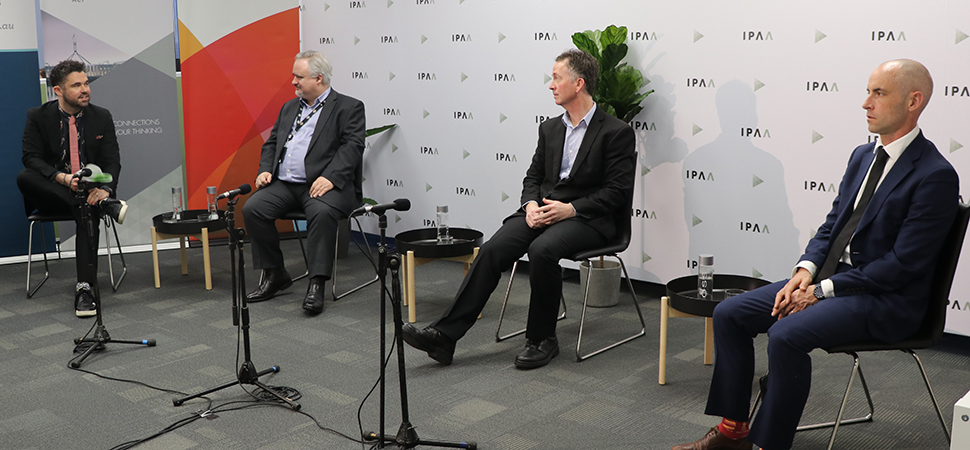 (L-R: Nick Ellis, Rob Aked, Rod Batty and Simon Costello)
On 17 July 2020, IPAA ACT and the APS Data Network hosted an online event, Delivering Data Differently, filmed at the IPAA office in Barton.
The event was opened by Tim Beard, a/g General Manger at the Department of Industry, Science, Energy and Resources, followed by a welcome from Jacob Siddall, a/g Assistant Director at the Department of Health and APS Data Network Co-Chair. Celia Moss, General Manager at the Australian Bureau of Statistics, gave the keynote presentation centered around an update on the data professions model.
Presentations were followed by a discussion facilitated by Nick Ellis of the Public Sector Innovation Network, with panellists Rob Aked of the Department of Health, Rod Battye​ of Austrade, and Simon Costello of Geoscience Australia. Rebekah Semat, Co-Chair of the APS Data Network, delivered the closing remarks.
Video – a complete video of the event (75 minutes) is available below or can be viewed on IPAA's Vimeo channel here.
Photos – a selection of event photos are provided below, for high resolution copies please contact IPAA here.