EA Series | Being an EA in COVID-19 Times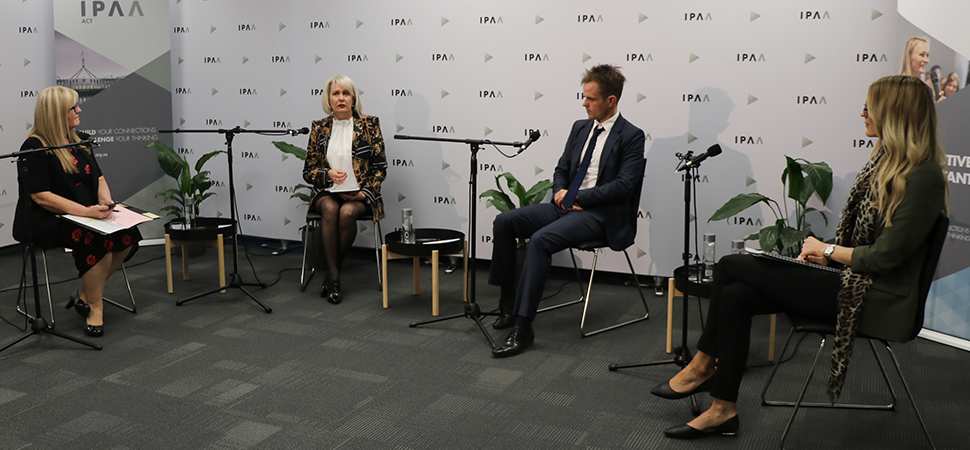 (L-R: Esther Hunter, Fiona Hess, Gavin Soles and Hannah Flaherty)
On 25 August 2020, IPAA ACT's Executive Assistant Series Committee hosted an online event, Being an EA in COVID-19 Times, filmed at the IPAA office in Barton.
The event featured a conversation with panellists Fiona Hess, Executive Assistant to Cheryl-anne Moy, Deputy Secretary, Department of Home Affairs; Gavin Soles, Executive Assistant to Greg Moriarty, Secretary, Department of Defence; and Hannah Flaherty, Executive Assistant to Katy Haire, Director-General, ACT Education Directorate, ACT Government. The event and panel discussion was chaired by Esther Hunter, Executive Assistant to Chris Moraitis PSM, Secretary, Attorney-General's Department.
Video – a complete video of the event (55 minutes) is available below or can be viewed on IPAA's Vimeo channel here.