2021 International Women's Day Digital Workshop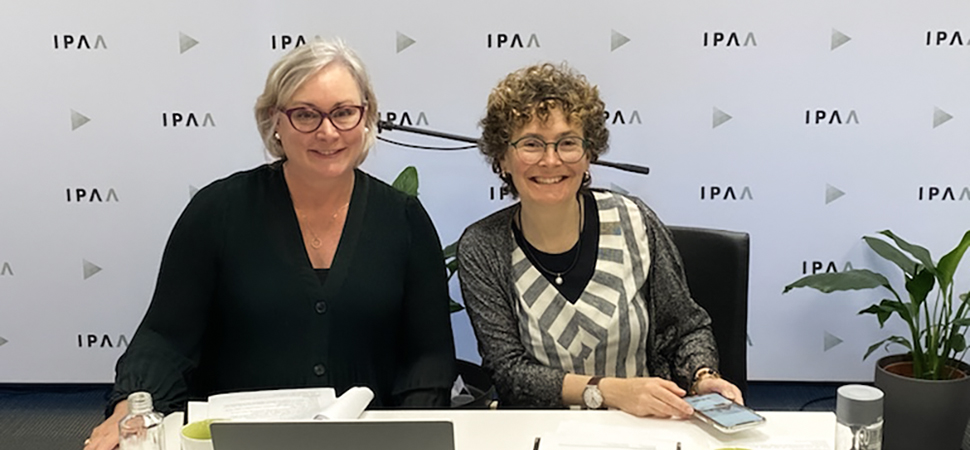 Workshop facilitators Trish Bergin and Professor Kim Rubenstein
On Wednesday 10 March 2021, IPAA ACT held an International Women's Day Digital Workshop with facilitators Professor Kim Rubenstein and Trish Bergin, Co-Directors of the University of Canberra's 50/50 by 2030 Foundation. The event was hosted by Caroline Edwards PSM, Associate Secretary at the Department of Health and IPAA ACT Councillor.
The workshop gave participants the opportunity to reflect on and draw insights from their experiences of leadership under pressure during the pandemic. They shared their thoughts on how the following themes can improve gender equality in the APS, to ultimately benefit all in society:
Flexible work – leading and managing in a flexible way that supports all staff
Addressing structural and cultural barriers to promote gender equal and inclusive workplaces
Gender analysis in policy design to understand the differential impact of policy by gender.
The 50/50 by 2030 Foundation is holding their inaugural Annual Symposium #SharetheLoad #SharetheBenefits #SharethePower from 16-17 June 2021 at the University of Canberra, and are calling for papers, presentations and participants. Further details are located here.

Transcripts - read the transcripts of the opening remarks and closing remarks.
Videos - videos of the opening remarks and closing remarks are below or can be accessed on Vimeo.

Photos - photos from the event are below.