Secretary Series | Rosemary Huxtable PSM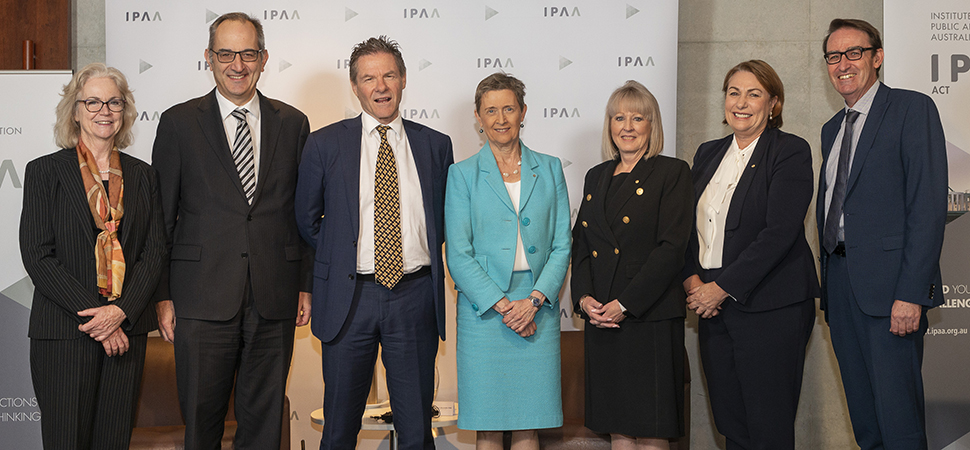 (L-R: Kathy Leigh, Michael Pezzullo, Peter Woolcott AO, Rosemary Huxtable PSM, Liz Cosson AM CSC, Dr Michele Bruniges AM, Dr Steven Kennedy PSM)

On Friday 28 February 2020, IPAA hosted a Secretary Series address delivered by Rosemary Huxtable PSM, Secretary of the Department of Finance. The event was held at the National Portrait Gallery and was chaired by Dr Steven Kennedy PSM, Secretary of The Treasury and IPAA ACT President.
Transcript – a transcript of the event is available here.
Video – a complete video of the event (54 minutes) is available below or can be viewed on IPAA's Vimeo channel here.



Photos – a selection of event photos are provided below, for high resolution copies please contact IPAA here.