A Little Less Conversation, A Little More Action: Design and Systems Thinking in the Public Sector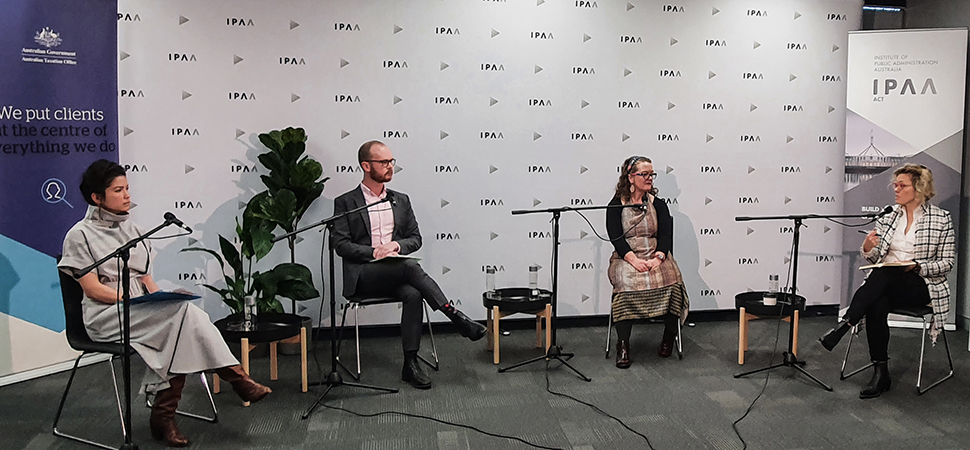 (L-R: Misha Kaur, Dr Luke Craven, Jo Wood and Dr Nina Terry)

On Wednesday 24 June 2020, IPAA in partnership with the Australian Taxation Office hosted Design and Systems Thinking in the Public Sector with Dr Nina Terrey, Global Chief Methodologist, ThinkPlace and Jo Wood, Director-General, ACT Community Services Directorate. The event was live-streamed from the IPAA office facilitated by Misha Kaur, Assistant Commissioner, Australian Taxation Office and Luke Craven, Director Foresight, Australian Taxation Office.
Powerpoint Presentation – introductory slides on Systems and Design in the ATO presented by Misha Kaur can be viewed here.
Systems List Technique Activity – instructions for utilising the template outlined in the engagement exercise can be found here.
Video – a complete video of the event (60 minutes) is available below or can be viewed on IPAA's Vimeo channel here.


Photos – a selection of event photos are provided below, for high resolution copies please contact IPAA here.