Indigenous Voice Webinar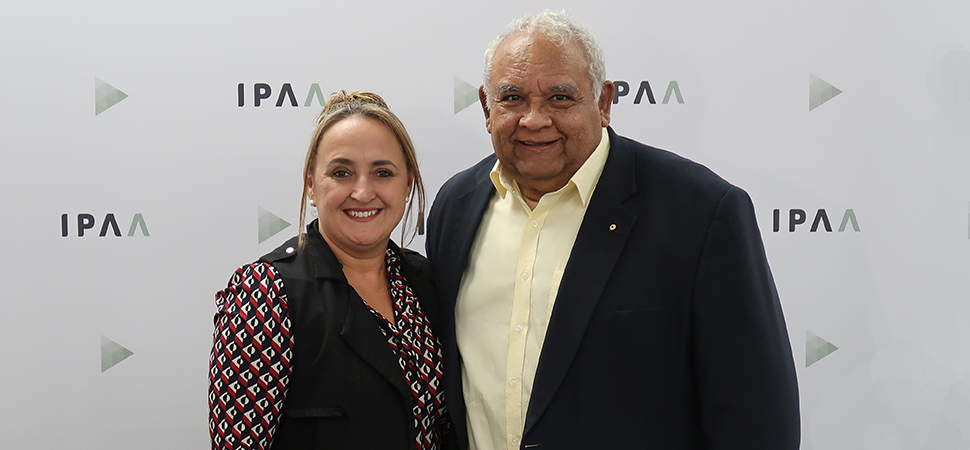 Letitia Hope and Professor Tom Calma AO
On Monday 29 March 2021, IPAA ACT and Indigenous Voice hosted a webinar with Professor Tom Calma AO, the Co-chair of the Senior Advisory Group, leading the Indigenous Voice co-design process, and Letitia Hope, the Co-chair of the Indigenous Voice Local and Regional Co-design Group that have developed proposals for a Local and Regional Voice.

ABOUT INDIGENOUS VOICE

Over the past year, 52 people – both Indigenous and non-Indigenous – from across the country have worked with the Australian Government through a process of co-design to develop proposals for an Indigenous Voice.
The proposals provide a way for Indigenous Australians to give advice and input on matters that are important to improve their lives. It could be made up of two parts – Local and Regional Voices and a National Voice.

The Interim Report, detailing the Indigenous Voice proposals developed through the first stage of the process, was released in early January commencing the public consultation period.
Stage two of the co-design process is now underway. Individuals, communities and organisations are invited to provide feedback on how they think the proposals for Local and Regional Voices and a National Voice could work for them.

Links to the animated videos that were presented during the webinar are below:
Watch the webinar below for further details about the proposals, how to get involved and have your say. Please note, the closing date for submissions has been extended to 30 April 2021.

Transcript - a copy of the transcript is available here.
Video - a video of the event is below and available on our Vimeo channel here.
Produced in partnership with and supported by: