Public Service Medals and the Spirit of Service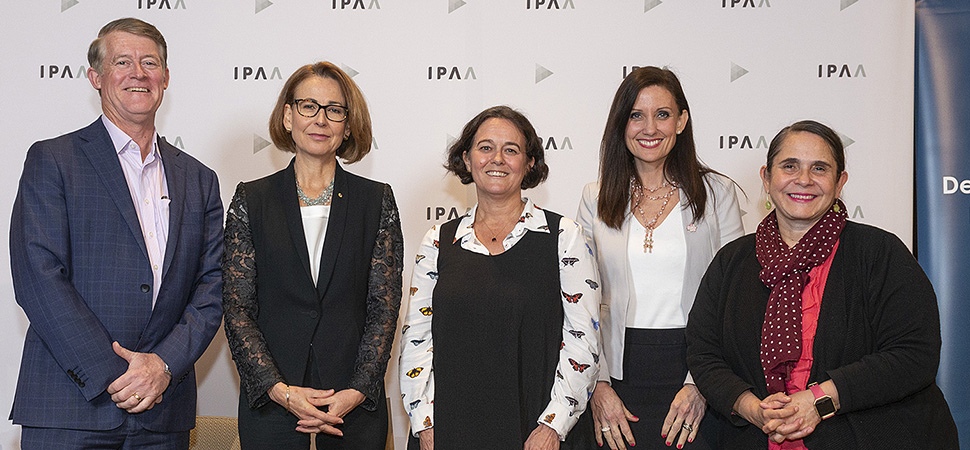 From L to R: Paul Way PSM, Virginia Haussegger AM, Caroline Edwards PSM, Dr Ros Baxter PSM and Aunty Jude Barlow
On Thursday 3 June 2021 IPAA ACT and the Department of the Prime Minister and Cabinet hosted an event Public Service Medals - Spirit of Service at the Hotel Realm, Barton.
Aunty Jude Barlow opened the event with a Welcome to Country. Virginia Haussegger AM then hosted a conversation with Public Service Medal recipients Caroline Edwards PSM, Associate Secretary at the Department of Health and IPAA ACT Councillor, Paul Way PSM, Director General at the Department of Defence and Dr Ros Baxter PSM, Deputy Secretary at the Department of Education, Skills and Employment, on what it means to be awarded a Public Service Medal and the spirit of service that underpins this.

If you have a colleague who is deserving of a Public Service Medal, put a nomination to your Secretary. Further details and the nomination form can be found on the 'it's an honour website' - www.itsanhonour.gov.au.
Transcript - a transcript of the event is available here.
Video - A video of the event is available below or can be viewed on our Vimeo page.
A selection of photos are available below.