The Workplace of the Future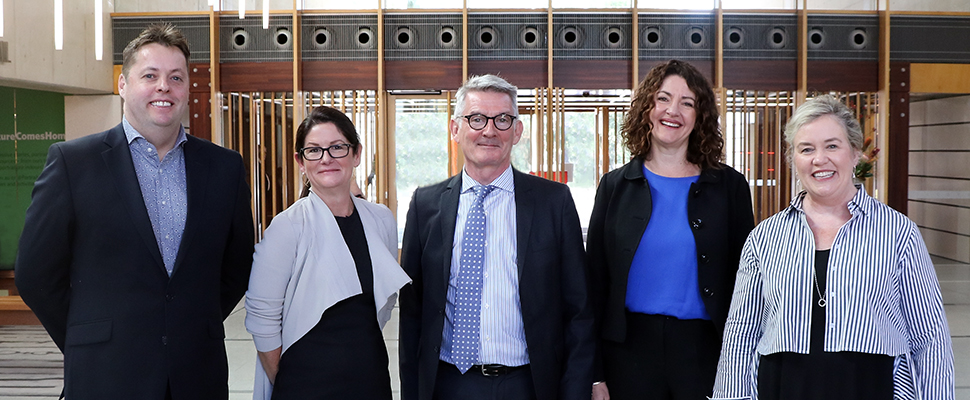 L-R: Damian West, Alexandra Badenoch, Tom Gilmartin, Clare Walsh and Rhonda Brighton-Hall

On Tuesday 30 March 2021 IPAA hosted 'The Workplace of the Future' at the National Portrait Gallery, Parkes.
Panellists included Tom Gilmartin, Chief Operating Officer at the Department of the Prime Minister and Cabinet; Damian West, Deputy Director-General, Workforce Capability and Governance at the ACT Government; Alexandra Badenoch, Group Executive, Transformation, Communication & People at Telstra; and Rhonda Brighton-Hall, Founder/CEO of MWAH. Clare Walsh, Deputy Secretary Business Enabling Services at the Department of Finance, chaired the event.
The discussion was framed around the change taking place in the public sector as a result of COVID-19: what this means for leadership, benefits and challenges, innovation, collaboration and integrating workplace culture within dispersed teams.
Transcript - a copy of the transcript will be available shortly.
Video - a video of the event is below and also available on our Vimeo channel here.