APS Leadership: Rising to the Road Ahead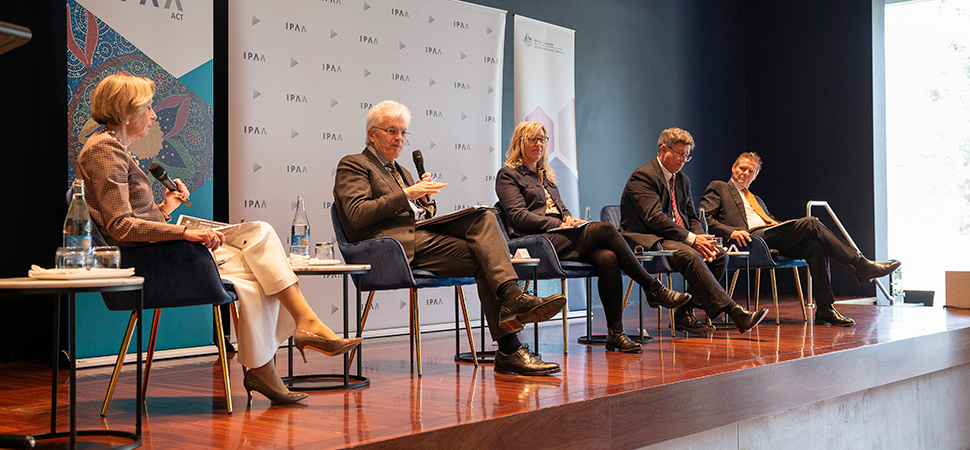 L-R: Carmel McGregor PSM FIPAA, Professor Glyn Davis AC, Natalie James, David Fredericks PSM, Peter Woolcott AO
IPAA ACT, in partnership with the Australian Public Service Commission, held an event on APS Leadership: Rising to the Road Ahead on 6 September 2022.
Professor Glyn Davis AC, Secretary of the Department of the Prime Minister and Cabinet, delivered the keynote address. It was followed by a conversation with David Fredericks PSM, Secretary of the Department of Climate Change, Energy, the Environment and Water, Natalie James, Secretary of the Department of Employment and Workplace Relations, and Australian Public Service Commissioner Peter Woolcott AO. The event was hosted by Carmel McGregor PSM FIPAA, Adjunct Professor and Academic Fellow at the University of Canberra.
Reference materials
Transcript – a transcript of the event is available here.
Video – a video of the event is below or can be viewed on the IPAA ACT Vimeo channel.

A selection of photos from the event are below.
Delivered in partnership with: