EA Series: The EA as a Leader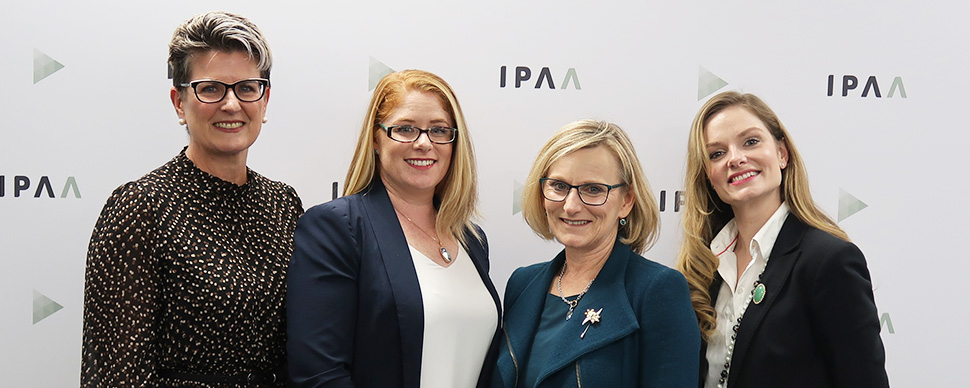 (Above: Michelle Oliver, Stephanie Ebert, Sarah Kalleske and Holly Noble)
IPAA ACT held a webinar on The EA as a Leader on 8 June 2022 as part of IPAA ACT's Executive Assistant Series.
The panel included Stephanie Ebert, EA to the CEO at Services Australia, Michelle Oliver, EA to David Fredericks PSM, Secretary of the Department of Industry, Science, Energy and Resources, and Sarah Kalleske, EA to the Head of Service and Director-General at ACT Public Service. The discussion revolved around emerging issues and challenges that EAs face.The panellists spoke about their experience, expertise, and lessons learned over their extensive careers. They also shared personal insights and touched on confidence, resilience, managing up, and leadership. The discussion was facilitated by Holly Noble, Director of Strategic Planning and Performance at the Department of Finance.

Many questions were asked of our panel throughout the Q&A session and we didn't have time to address them all. However, with assistance from the members of the EA committee, our panel has addressed your questions! See their responses, tips and references here.

Transcript – a copy of the transcript is available here.
Video – a video of the event is below or can be viewed on the IPAA ACT Vimeo channel.


PHOTOS
A selection of photos from the event are available below.