Helen Williams Oration 2022: Jody Broun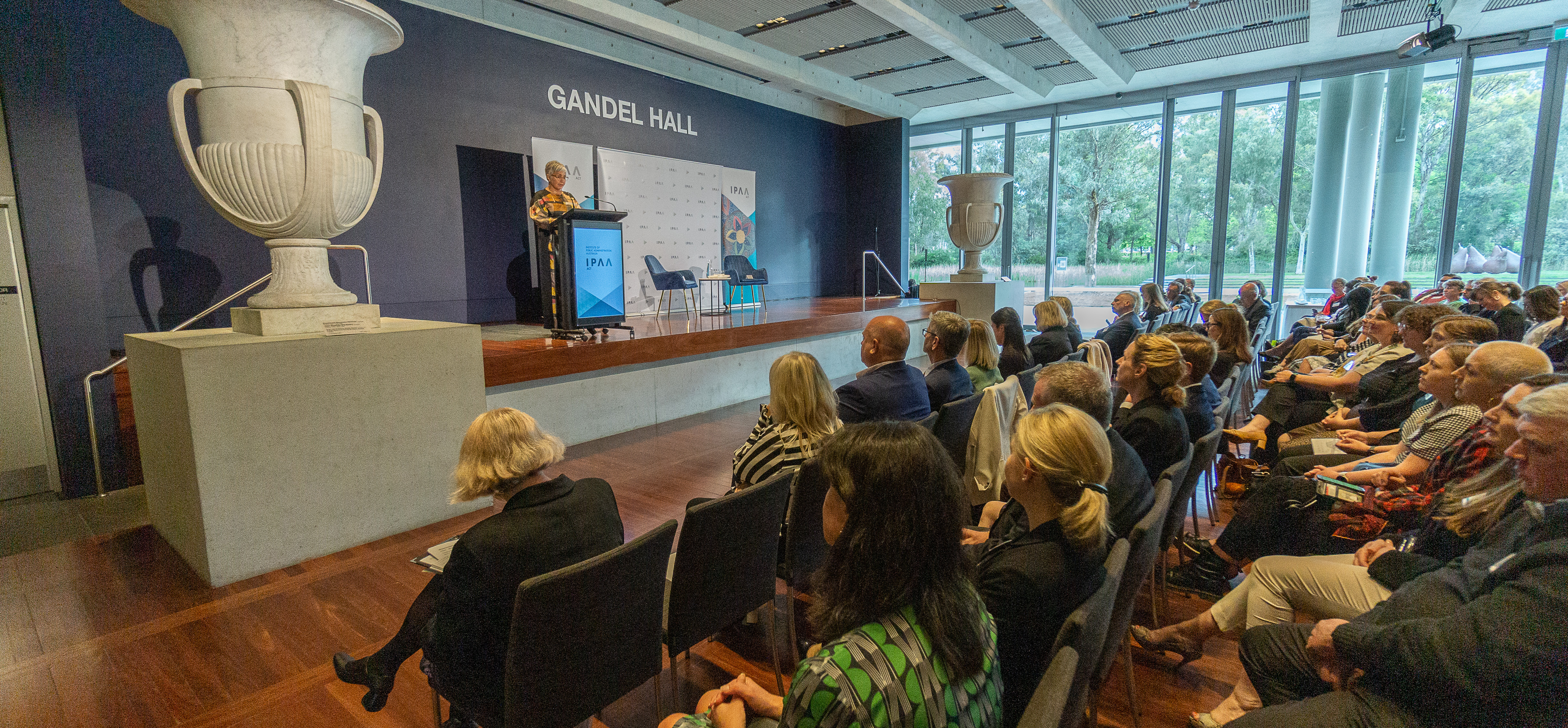 Jody Broun delivering the Helen Williams Oration 2022 at Gandel Hall, National Gallery of Australia
On 7 November 2022, IPAA ACT hosted the Helen Williams Oration delivered by Jody Broun, Chief Executive Officer of the National Indigenous Australians Agency. The event was hosted by Natalie James, Secretary of the Department of Employment and Workforce Relations. Caroline Hughes from the Australian Institute of Aboriginal and Torres Strait Islander Studies delivered the Welcome to Country. Amanda Story, Partner, Government Leader at Canberra MinterEllison provided a vote of thanks.
Transcript – a copy of the transcript is available here.
Video – a video of the event is below or can be viewed on the IPAA ACT Vimeo channel.
A selection of photos from the event are below.