Secretary Series: Kathy Leigh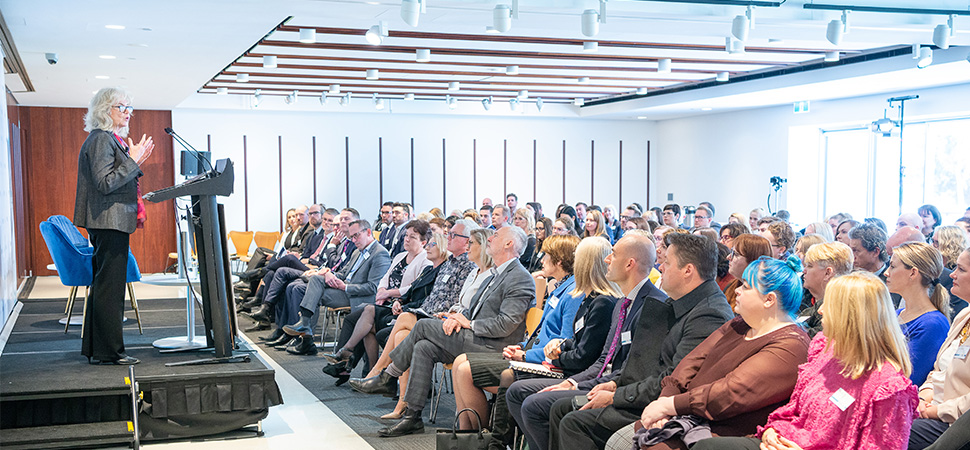 Kathy Leigh delivering her keynote address at the National Portrait Gallery
On 3 November 2022, IPAA ACT hosted a Secretary Series address delivered by Kathy Leigh FIPAA, Director-General and Head of Service at the Chief Minister, Treasury and Economic Development Directorate, ACT Government. The event was hosted by Gordon de Brouwer, Secretary for Public Reform at the Department of the Prime Minister and Cabinet.

Transcript – a copy of the transcript is available here.
Video – a video of the event is below or can be viewed on the IPAA ACT Vimeo channel.
A selection of photos from the event are below.