Why be a Public Servant?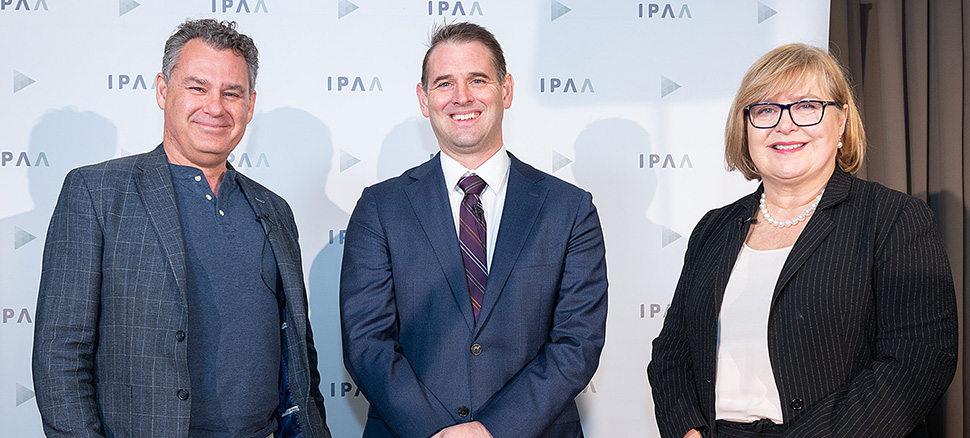 (above: Sean Innis, Patrick Hetherington, and Cath Ingram)

On 24 May 2022, IPAA ACT held an event on Why Be a Public Servant? The challenges of contemporary public service.

Our panellists explored the purpose, impact, rewards, and challenges of contemporary public service. They discussed the pressures of an 'always-on' environment, the role of stewardship, ethical decision making and the hollowing and building of capability.

The panel included Harinder Sidhu, Australian High Commissioner to New Zealand, Department of Foreign Affairs and Trade, Patrick Hetherington, Chief Operating Officer at the Department of Social Services, and Sean Innis, Principal of Damala Street Consulting. The discussion was facilitated by Cath Ingram, KPMG Chairman of Partners, Canberra and IPAA ACT Board Member.

Guests were asked why they joined the public service and what they believe are the challenges and benefits of public service. View their responses here.

WwP episode - listen to the Work with Purpose episode on "Making Meetings Work" with Dr Subho Banerjee and Sean Innis here.
Transcript - a copy of the transcript is available here.
Video - a video of the event is below or can be viewed on the IPAA ACT Vimeo channel.
PHOTOS
A selection of photos from the event are available below.