Australian Government Data Forum: Pathways, Perspective and Practice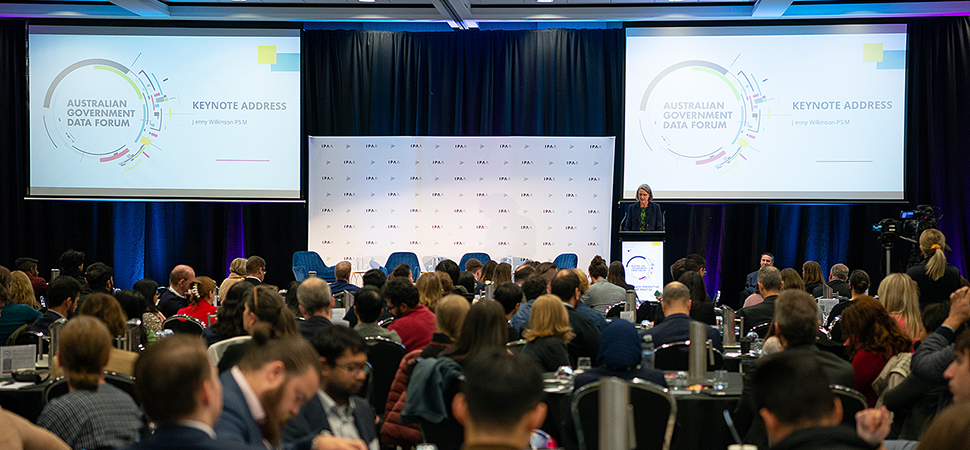 In photo: Keynote address delivered by Jenny Wilkinson PSM, Secretary, Department of Finance and Co-Chair of the Secretaries Digital and Data Committee

On 17 May, IPAA ACT hosted the Australian Government Data Forum where senior thought leaders and academics from the public and private sectors discussed how data can be used to inform the delivery of policy and programs that accurately reflect current trends within the Australian community. It was a full day of insightful sessions, panel discussions, and data showcases tackling issues such as data-driven and digitally enabled government, strengthening data capability in the APS, cybersecurity, and more.

Highlight video
A video of the event is below or can be viewed on the IPAA ACT Vimeo channel.

Photos
In partnership with:

Sponsored by: