Valedictory: Andrew Metcalfe AO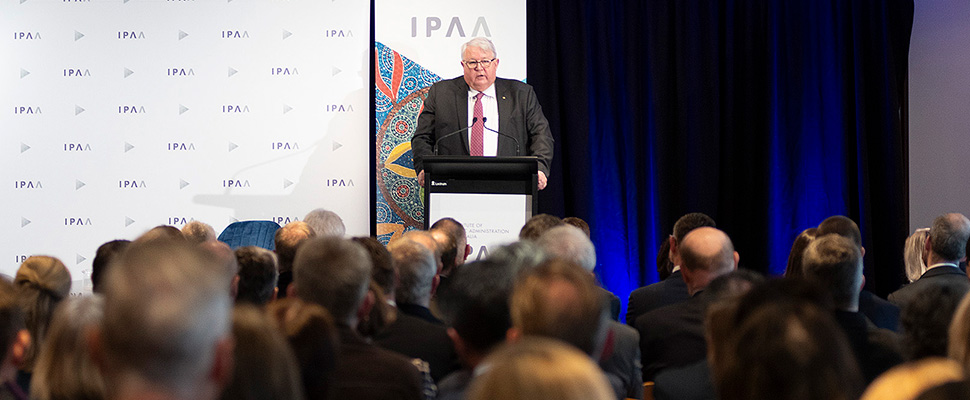 In photo: Andrew Metcalfe AO delivering his valedictory address at the National Portrait Gallery
On 2 August, we held a valedictory by retiring Secretary of the Department of Agriculture, Fisheries and Forestry Andrew Metcalfe AO. With more than four decades working in Australian public administration and public policy, he spoke candidly about the people who influenced his career – his family, colleagues, and friends. He also shared about working with empathy, preparing leaders in the APS, and more. The event was hosted by Katherine Jones PSM, Attorney-General's Department Secretary and IPAA ACT President.

Transcript – a copy of the transcript is available here.
Video – a video of the event is below or can be viewed on the IPAA ACT Vimeo channel.

Photos