IPAA was pleased to present an address by the Prime Minister of Australia to the Australian Public Service (APS) on Wednesday 20 April 2016.

A full video of the event is now available on the IPAA Vimeo channel here (duration 43 minutes).
A complete transcript of the event is available here.

Please note that some departments and agencies are not able to view video content of this nature, due to security or content policies. If you require a copy of the video for uploading to an intranet or similar, you can download the full version here from Dropbox (MP4 format 2.8GB) or contact the IPAA office on 02 6154 9800 to obtain a copy.

The Hon Malcolm Turnbull MP, Prime Minister of Australia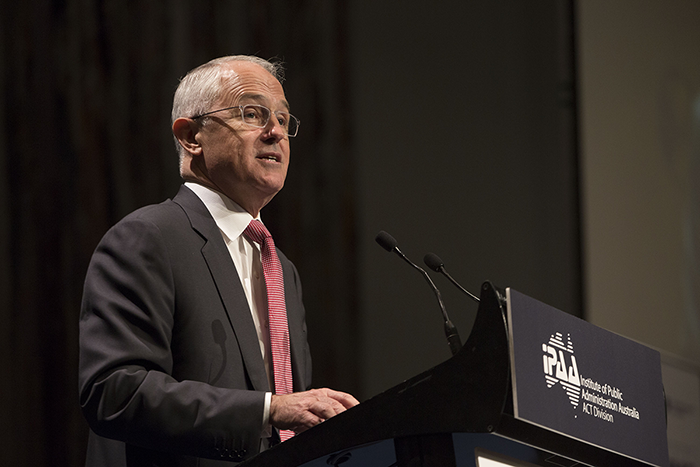 The Prime Minister with Secretaries attending the Address to the APS.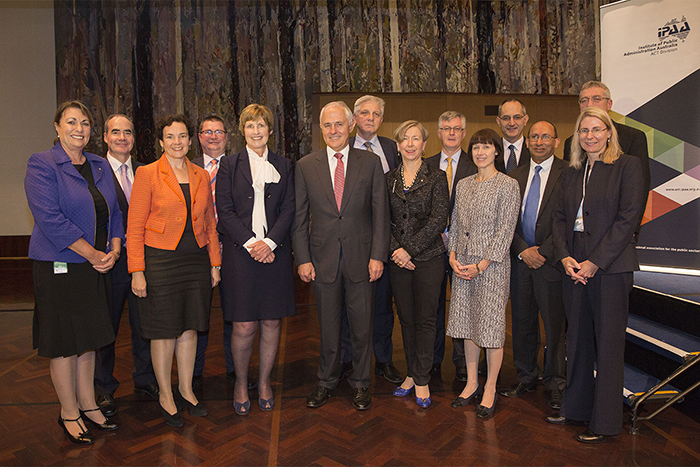 The Prime Minister with members of the IPAA ACT Executive at the Address to the APS.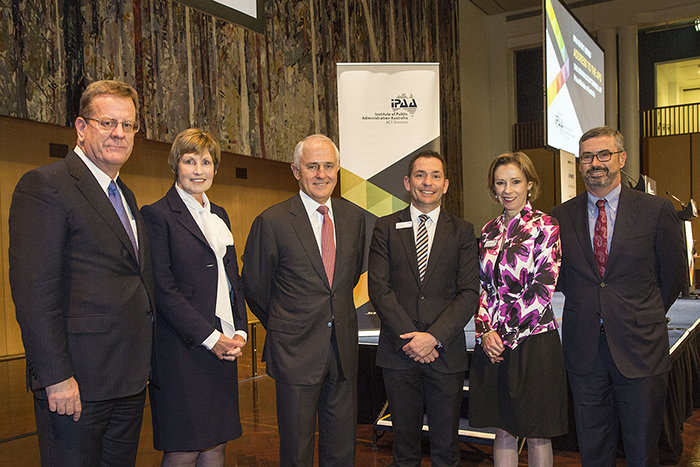 Photos provided courtesy of the Prime Minister's Office.