Spirit of Service Awards
Nominations for the 2023 Spirit of Service Awards have now closed.
IPAA ACT's Spirit of Service Awards were established in 2021 to recognise and celebrate public sector initiatives that drive positive change for the Australian community. Drawing on the learnings from our historically popular and successful Award programs–the Prime Minister's Awards for Excellence and the Public Sector Innovation Awards–these Awards aim to share the learnings from major initiatives with the wider public sector and raise the profile of nominating agencies.

We're excited to announce the 2023 Spirit of Service Awards finalists! Get to know the finalists here.

Primary sponsor





Sponsor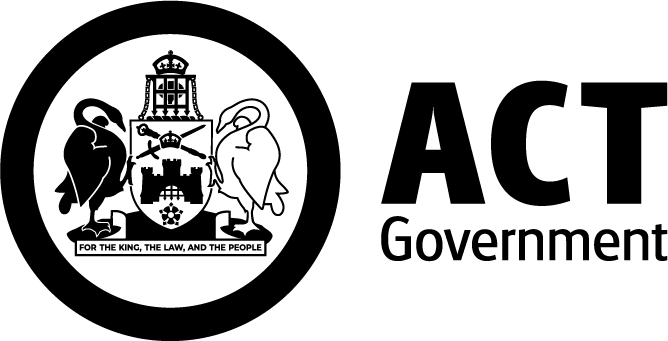 Award Categories
The four categories are:
COLLABORATION

Recognising cross-agency and/or cross-jurisdiction initiatives where organisations have collaborated to deliver superior outcomes.

This Award acknowledges that the complexity of contemporary challenges within Australia will be addressed in a more comprehensive way when solutions are not limited by structures and hierarchies. Sustained outcomes are achieved through meaningful and ongoing collaboration within and across organisations and jurisdictions.

2021-22 Collaboration Winner
Australian Bureau of Statistics and the Australian Signals Directorate
2021 Census: building trust and partnerships to achieve excellence in cyber security

COMMUNITY ENGAGEMENT

Recognising initiatives where communities have been deliberately engaged in novel ways and/or have played a key role in designing and delivering superior services, regulations and policies that positively impact the quality of community life.

This Award acknowledges that competing stakeholder views and needs must be considered when designing or changing a policy, program, or project. The extent to which the needs and expectations of different stakeholders will be satisfied may vary, but it is important that they are clearly defined in order to ensure excellent and innovative outcomes.

2021-22 Community Engagement Winner
Department of Social Services
Development of Australia's Disability Strategy 2021-2031

BREAKTHROUGH

Recognising initiatives that develop and/or apply novel and ingenious analyses, products, processes, services, technologies and/or management practices to create better outcomes for beneficiaries. Breakthroughs also include continuous improvement and repurposing of existing practices.

This Award acknowledges the importance of high-quality thinking when defining a challenge and designing and implementing a response. It is also about the ability to apply an open and constructive mindset and a readiness to explore new ideas and accept new ways of working within the framework that applies to public sector activities.

2021-22 Breakthrough Winner
Department of Foreign Affairs and Trade
Australian Passport Office: Visible Digital Seal (VDS) Solution for the Australian International COVID-19 Vaccination Certificate (ICVC)

LEARNING

Recognising initiatives that deliberately engage with risk and potential failure to build public administration practice to address complex problems.

This Award is about the bold journey of taking on difficult challenges where the path is not clear and failure is part of the improvement process that leads to further learning and better outcomes. This Award acknowledges that underway or complete learning journeys require a willingness to falter and learn from calculated trials, mistakes, and changes in operating conditions in order to future-proof complex issues.

2021-22 Learning Winner
Australian Taxation Office
Tax Super & You and Paying It Forward schools' learning products
Nominations can be submitted against more than one category.
Kerry Kennedy Award
The Kerry Kennedy Award was introduced to the Prime Minister's Awards in 2019, in honour of Kerry Kennedy who passed away earlier that year. Kerry was an assessor of the inaugural Prime Minister's Awards before becoming actively involved in the running of the Awards as the volunteer Award Coordinator and Chair of the Awards Steering Committee for 17 years. The Kerry Kennedy Award commemorates the outstanding contributions to the Award program and public administration more generally. The Kerry Kennedy Award has been carried over as a Judges' discretionary award as part of the Spirit of Service Awards program. More information about the Kerry Kennedy Award can be found here.
Eligibility
The Awards are open to all IPAA ACT members from Commonwealth and ACT Public Sector agencies. Cross-jurisdictional initiatives are encouraged, provided the lead organisation is an IPAA ACT member and is from the Commonwealth or ACT Public Service.
The Award also explicitly recognises the work of teams and therefore nominations that focus solely on the work of an individual will not be accepted.
Assessment
The Awards have two stages of assessment. Nominations are submitted online for the first stage and assessed by trained volunteer Assessors. At the end of the first stage, a shortlist of finalists from each category are invited to present their initiative in a short pitch presentation to the Judging Panel. The Judging Panel will then convene to decide on the winner and runner up for each category that are announced at the Award Ceremony. The finalists are provided with pitch training to assist them with preparation of their pitch presentations.
Important Dates
| | |
| --- | --- |
| Nominations open | Mon 27 February 2023 |
| Nominations close | Fri 19 May 2023 |
| First stage assessment | June 2023 |
| Finalists announced | July 2023 |
| Finalist pitch event | 16 October 2023 |
| Award Ceremony | 8 November 2023 |
Entry Fee
Each nomination is charged an entry fee based on the IPAA ACT membership tier of the nominating organisation. The nomination fee assists IPAA ACT to deliver a high-quality awards program, to share the learnings across public sector and recognise the achievements of agencies, including a formal awards ceremony gala dinner. Smaller agencies with budgetary restrictions are invited to contact IPAA ACT to discuss nomination options.
Further Information
For further queries, please contact IPAA ACT by email at awards@act.ipaa.org.au or call 02 6109 8924.






We're honoured to have been given permission by the Winanggaay Ngunnawal Language Group to align the word 'Gurumbal' with our Spirit of Service Awards. 'Gurumbal' is a Ngunnawal word meaning 'valiant'. It encapsulates the courage and determination recognised by the Spirit of Service Awards – outstanding public sector initiatives that have a lasting, positive impact on the Australian community. In the video below, Aunty Jude Barlow talks about the true meaning of 'Gurumbal' and how it relates to the Spirit of Service.