Work with Purpose | Episode #49 | 11 October 2021
This edition of Work with Purpose is brought to you by the IPAA ACT Executive Assistant (EA) Committee. It brings unique reflections and experiences from three EAs who have provided crucial support to executives and teams throughout the pandemic's dispersed and uncertain environment.

We hear from Martin Elliffe, Office Manager for Rachel Stephen-Smith, the ACT Minister for Health, Rhana Crago, Executive Assistant to the Secretary of the Department of Finance and Courtney Djerke, Executive Assistant at MinterEllison. They speak with Alyssa Broomby, Executive Assistant to the Head of Simplified Trade System Implementation Taskforce and Deputy Chair of IPAA ACT's EA Committee. Discussed in this episode:
How lockdown has impacted the EA role.
Supporting change and mental health within your team.
Managing a healthy work life balance.
Practical advice for EAs.
Transcript - a full transcript of the podcast will be made available shortly.
Download - to listen offline or share within your organisation, an MP3 audio file of the podcast is available for download here.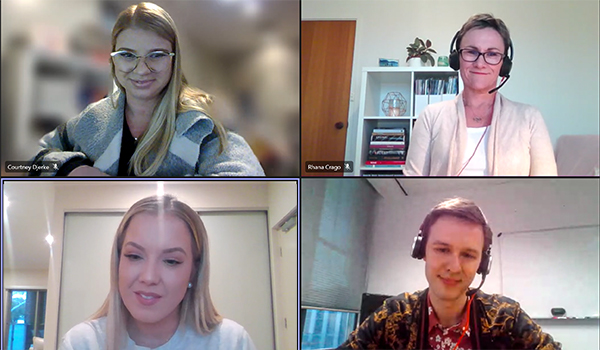 Produced in partnership between