Work with Purpose | Episode #18 | 10 August 2020
FUTURE LEADERS - THE APS IN 2021
Innovation does not stand still on 'Work with Purpose'.This week we feature a conversation with IPAA Future Leaders who undertook a hackathon to explore the question "What could, or should the APS look like one year from now?"

The discussion is hosted by Matt McMahon, the Assistant Commissioner at the Australian Electoral Commission and SES Sponsor of the Future Leaders Committee, with guest Katherine Jones PSM, the Associate Secretary of the Department of Defence. Matt and Katherine are joined in conversation by two of IPAA's Future Leaders Committee members - Holly Noble, Director of the Department of Finance and Rachel Martin, Associate Director at KPMG. Discussed in this episode:
Identifying the need for change and reform.
Interdepartmental governance reflections.
The first steps to taking an active role to become a collaborative leader.
Maintaining resilience in a digital work environment.
Delivering old skills in a new digital world.
Transcript - a full transcript of the podcast is available here.
Download - to listen offline or share within your organisation, an MP3 file of the podcast is available for download here.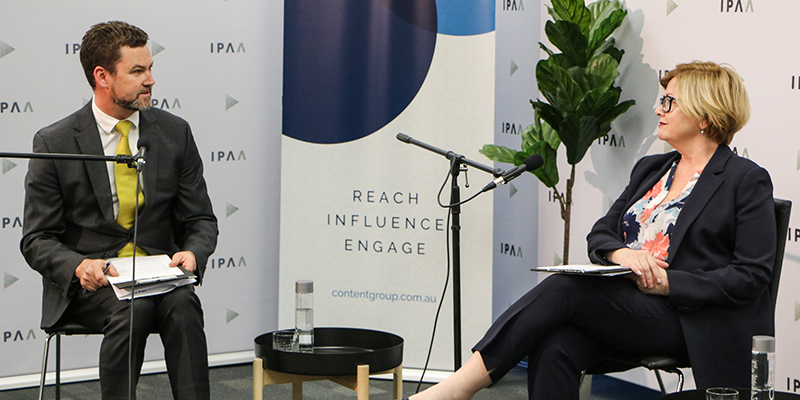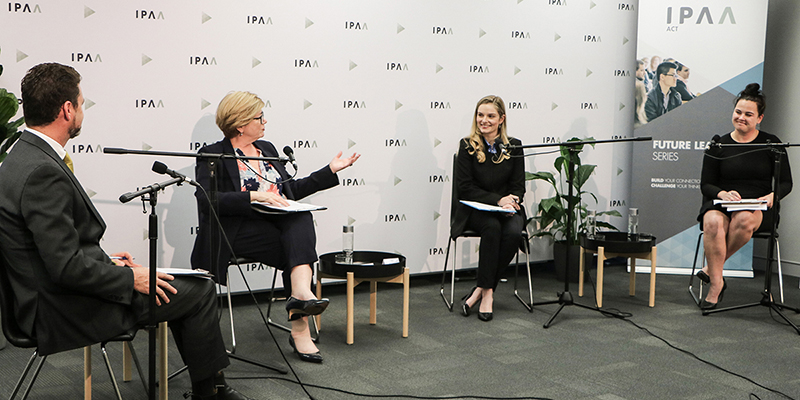 Produced in partnership between