Work with Purpose | Episode #2 | 14 April 2020
RELATIONSHIPS MATTER WITH ANDREW METCALFE AO
In our second episode of 'Work with Purpose', we sit down with Secretary of the Department of Agriculture, Water and the Environment, Andrew Metcalfe AO. In this wide ranging conversation, Andrew speaks of his love of Italy, the importance of staying rested and fresh, collaboration with Industry and the inspiration he gets every day from working with his fellow public servants on this major crisis. Discussed in this episode:
The transition from the Bushfire Crisis to the COVID-19 pandemic
Andrew's department priorities
The importance of relationships
What Andrew's department is doing to ensure economic stability through international trading
Contrasts between past and the current crisis
Inspiring action versus fear of failure
IPAA Future Leaders' questions
Transcript - a full transcript of the podcast is available here.
Download - to listen offline or share within your organisation, an MP3 file of the podcast is available for download here.
Other episodes - check out other episodes of the podcast here.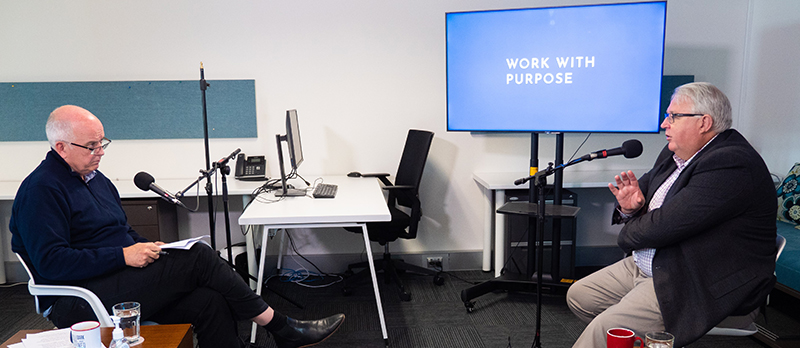 Produced in partnership between

Supported by