Work with Purpose | Episode #5 | 4 May 2020
MAKING GOOD DECISIONS IN A TIME OF OVERLOAD WITH FRANCES ADAMSON
In this episode, which has been produced as both a podcast and a video, we are joined by Frances Adamson, Secretary of the Department of Foreign Affairs and Trade. We are also joined by Holly Noble as co-host, who is Chair of IPAA's Future Leaders Committee and a Director at the Department of Finance. Topics discussed include:
Reflection on the COVID period
The challenges of getting Australians home
Government communication through social media
The change in the department and its routine
Leadership styles during a crisis
What recovery looks like
Adjustments future leaders need to make
Becoming resilient through personal reflection
Transcript - a full transcript of the podcast is available here.
Download - to listen offline or share within your organisation, an MP3 file of the podcast is available for download here.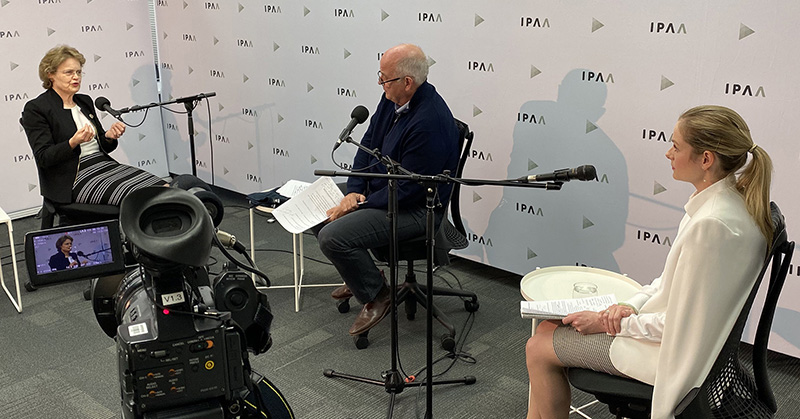 Produced in partnership between