Work with Purpose | Episode #7 | 18 May 2020
SMALL IS BEAUTIFUL WITH REBECCA CROSS AND KATY HAIRE
Bushfires, a hailstorm and a global pandemic - and it's not even June. The people of Canberra have experienced significant challenges over the past few months, and we're pleased to report that ACT Government have been keeping the show on the road.

In this week's episode we sit down with Rebecca Cross, the ACT Coordinator General for the COVID-19 Response, and Katy Haire, Director General at ACT Education Directorate. Rebecca and Katy discuss:
The link between public service and business.
The pace of change.
The ACT government's priorities during the pandemic.
Working as one government.
Communicating on a whole of government, whole of community level.
Remote learning as part of the ACT education system.
Transcript - a full transcript of the podcast is available here.
Download - to listen offline or share within your organisation, an MP3 file of the podcast is available for download here.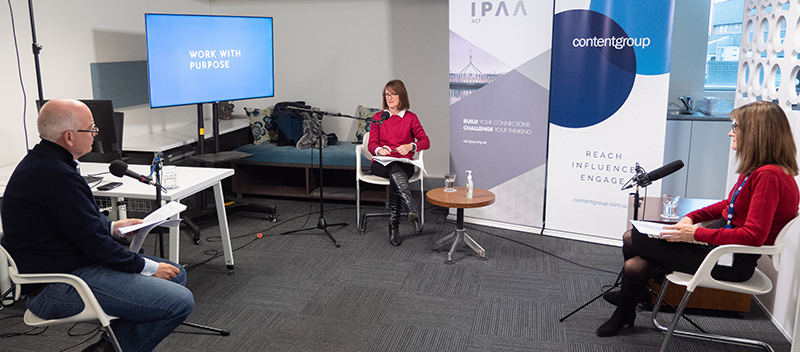 Produced in partnership between